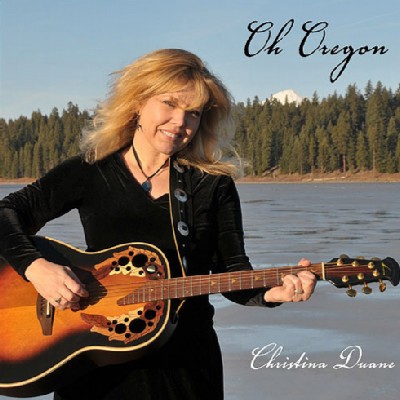 Christina Duane lost her mother when she passed away when she was fifty-six years old and the Heart of Maureen, "is really about the sense of wonder and compassion that a mother can pass to her children. We had this little shell collection that we found at the beach and we found a little sand crab in there. My mother was the type of person who drove miles back to the beach to let him go in the sand. That is the type of person that she was and that she is in heaven. A lot of the things that I do to preserve my family's history is a way to be closer to all of them."
Christina Duane is preserving both her grandfather's memory and a piece of American radio history as she takes the sixteen inch glass masters of Ronnie Mansfield's radio shows from the 1940's and has them digitized so that she can enjoy them and also share the listening experience with others.
Because her grandparents met through their entertainment careers, one should not be surprised to learn that Christina Duane's own parents met in a similar fashion. "My mom also became an actress and she did theater as well as guest appearances on television such as an appearance on The Red Skelton Show. My mom and dad met in a college acting class when the teacher asked if there was anyone who knew how to ride a horse and could teach my dad because he wanted to go into western movies My mom immediately jumped at the chance to teach the tall handsome Swede how to ride, but she did not have any experience riding, so on their first date, she was brushed off the horse by a tree and was so embarrassed that she cried. They had their first kiss under that tree.
Ms. Duane could not resist sharing an interesting piece of family folklore from Ronnie Mansfield's time in radio. "The MGM lion got loose in the Boston radio station. They had the lion Leo there for a publicity stunt. I have my grandpa's scrapbook and the article with my grandpa being interviewed after the lion got loose when they had him in the studio with two hundred people. He jumped through the radio booth, broke the glass, people were injured, and the reporters were on the baby grand piano. I was raised on all of these stories."
Christina Duane was not always a folky with Celtic influences and in fact her music career begain in southern California as a pop artist as one of the founding members of Velvet Bleu, which debuted the album Velvet Bleu Rhapsody in 1995. In turn Velvet Bleu gave her an opportunity to do some cathartic songwriting, which resulted in the crowd favorite "Center Stage," a tune with which she closed her concerts.
"Center Stage," possesses strirring lyrics and Christina Duane's phrasing is evocative and when she explains the back story to the song, you begin to understand why, "I wrote that song at the end of my first marriage, which was seventeen years long and I was so heartbroken. We were giving it our last try and we were trying our hardest. You know when you are all tense behind the scenes, but then when you open the door as people come to visit, and you say, "Hi," acting like nothing is wrong. I wrote that song, because I was living that and I was putting on a good show. It is about giving it your all, pouring your heart out and giving it one last try. For some reason when I recorded it, I left out one verse which is really amazing and the verse is, "And as the years have come and gone, the costumes faded with the songs. Lines echoed empty void of heart and yes life imitated art." That was one of the most important verses, but somehow I left it out in the recording, probably because it was my "let's give it one last chance and put on a great show." The song was one of the favorites and I closed every concert with it, because it was really more about life and "whatever we are doing in the end, what will matter is the love that we send." The song talks about when we are here on center stage, giving it our all and our best.
When you listen to the music of singer – songwriter Christina Duane, you get the best.