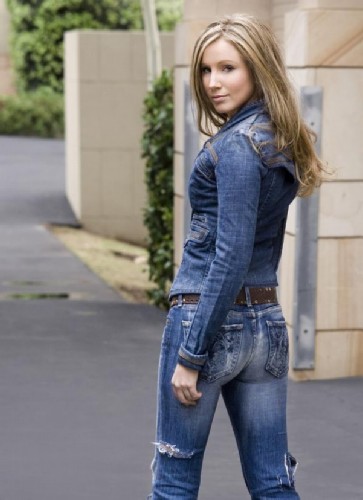 While the album Keep Breathing is about the transitions in life that Dianna Corcoran was experiencing at the time the songs were being written, it is also about something else, "Just to connect the dots a little bit, I am also terribly scared of losing people that I love. My parents are heading down their elderly stage. I am the youngest of three and there is this big gap, so everybody is shocked when I tell them how old my parents are. I always stress about losing them. One day I was talking to someone about my concerns and how everyday I worry about it. My friend told me, 'You'll be surprised at how strong you are in times like that,' and that served as the inspiration for Keep Breathing. They are right, because we are meant to take this step in life and to experience it. Our bodies will keep us going, until our hearts catch up. I think that is what it (the album) is all about and I think that it is a representation of what I have been going through, the ups and downs, mostly ups. When things are really, really difficult, my body keeps going until my heart catches up. That is also what Keep Breathing is all about."
Although Dianna Corcoran appears quite comfortable in front of a camera when you watch her music videos such as "Why Do I Cry," "Thank You For Cheating On Me," and "Stepping Stones," she is not completely at ease while performing in concerts in front of audiences. "There is another side of me that a lot of people don't know and that is I am a rather self conscious person. Some of the time I would just rather not be in front of people at all. There is another part of me that (when it comes to) live performances I just say I don't want people looking at me. Sometimes I don't want to be doing it, but when the camera is in my face, I come to the party. It all just falls into place. I don't know why, but the camera doesn't faze me a lot. I don't get nervous in front of it. I can be myself and I just consider it to be a silly moment, but I really have never felt uncomfortable."
American country music fans will find a lot to like about Dianna Corcoran's Keep Breathing, because the pop country rhythms are upbeat, she has a good voice and there is a Nashville flavor to this album. Telling us that the differences between the country music scene in Australia and the United States is like the difference between "chalk and cheese," she says that the small population of Australia translates into there being far fewer quality "musos" (musicians) with whom you can work to create an album.
"I have three albums and the last two have been recorded in Nashville. Sometimes you get looked down upon in Australia for doing that, because they think, 'Why are you doing that when our musos are just as good,' and that is very true our musos are just as good, but we haven't got as many of them. When you have the same people playing on every album, you just tend to lose a bit of the unique sound on your album. In Nashville you can go and choose," she says.
Does Dianna Corcoran change her approach to her concerts depending on if she is performing in the United States or Australia? "I don't think that I do, because I am a pretty typical Aussie chick. I come from the country and I have a bit of a country accent, so I am told, and I am very Australian in the things that I say. If you and I were sitting here over a beer instead of during an interview, when I have to talk quite clearly, so when you play it back you will know what I am saying, you would certainly hear a difference. When I am relaxed there is definitely a real Aussie ocker as we call it, an accent that comes out occasionally and I think that I do it on stage naturally, because that is who I am. I am very much myself on stage and I think that I am like that when I go to America as well, because when I am in America, I am still Australian and I think that is what people want to see. I don't think that all of a sudden they expect me to become an American, so I think that most certainly I remain true to who I am. The only difference is probably me explaining half of the things that I am saying (you can hear the smile in her voice as she says that).
Riveting Riffs Magazine hopes that Dianna Corcoran continues to remain true to herself and we have no doubt that she will, because she is clearly a young woman who has both feet firmly on the ground. It is only a matter of time, before she starts to capture some of the musical awards in North America, as she has done in Australia.
Check out Dianna Corcoran's music on her myspace site.
You can also purchase Dianna Corcoran's music through her website http://www.diannacorcoran.com/Store.html