Lord Love A Duck, It's Blues Rocker & Jazz Singer Lynn Carey!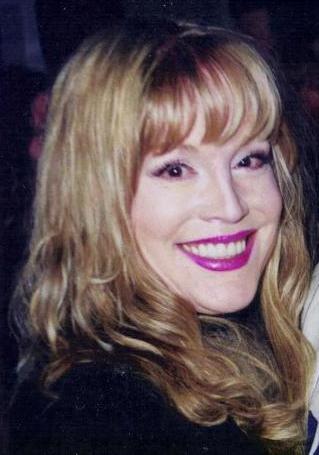 During her lifetime, Lynn Carey has been an actress who appeared on some of the most popular television shows in the 1960s including, The Man From U.N.C.L.E., The Donna Reed Show, Lassie and The Wild Wild West. She was a Rock star in the making as the gritty lead singer of the Los Angeles based group Mama Lion, which also toured three times in Europe and she later turned her attention to Jazz, writing her own songs and covering some well-loved Standards earning her the respect of the Jazz community. Ms. Carey also had a major role in the film Lord Love A Duck, a movie that starred Roddy McDowall, Tuesday Weld and Ruth Gordon. One can certainly speculate as to whether her management at the time was inept or simply dropped the ball concerning her career, but when one listens to Ms. Carey sing the song "Wave," there is little doubt that the singer, whose vocals at their peak had a range of four octaves, should have been gracing the stages in some of the world's most prestigious Jazz venues. Lynn Carey's phrasing on Stephen Sondheim's "Send In The Clowns," is impeccable and uncontrived, as she is totally immersed "in the moment."
Lynn Carey was born in the Queen of Angels Hospital in Los Angeles and grew up in Mandeville Canyon, the daughter of actor Macdonald Carey (whom she also reminds us was a poet) and Philadelphia socialite Elizabeth. Macdonald Carey is better known to recent generations of television viewers as Dr. Tom Horton from the NBC soap opera, Days Of Our Lives and it is his voice that viewers heard introducing each new episode with the words "Like sands through the hourglass, so are the Days of our Lives." Macdonald Carey, who in addition to his books of poetry authored an autobiography, was a successful radio actor, starred in the hit Broadway musical Lady In The Dark, starred in numerous films, including Alfred Hitchcock's Beyond The Shadow Of A Doubt, as well as appearing on the television shows Rawhide and Wagon Train.
Macdonald Carey has a star on the Hollywood Walk of Fame.
Talking about her parent's marriage, Lynn Carey says, "It was a big scandal when they got married, because a socialite didn't just marry an actor. Actors were considered déclassé (she laughs). They had great parties and I got to meet amazing people (when Ms.Carey was growing up), Alfred Hitchcock, John Frankenheimer, Bob Wagner and Natalie Wood and I met Warren Beatty, who was a total babe. Danny Kaye came over for dinner one night and I will never forget it. I was about sixteen and wearing the same dress that I wore to the Academy Awards with daddy. It was a black sheath dress, with a slit up the back and I had my hair up. From across the candlelit table he (Danny Kaye) mouthed (the words) to me, "You're beautiful," and it just floored me, because I was a teenager and I didn't know. I was totally insecure. Danny Kaye and daddy appeared together in Lady In The Dark on Broadway and that is when daddy was discovered."
Her appearance on The Wild Wild West as Princess Gina Carlotica was brief as her character was killed off and she says of her role in The Man From U.N.C.L.E, "I played a stoned out hippie chick, tied to a chair for most of it. I had a guest starring role in Run For Your Life."
Lynn Carey was one of a pretty impressive list of actors and actresses who made guest appearances on The Donna Reed Show, some of whom were already stars and some who would later become stars themselves. Those who appeared on the show included, Cloris Leachman, John Astin, Dabney Coleman, DeForrest Kelly, Jamie Farr, James Darren, Buster Keaton, Harvey Korman, Esther Williams, Gigi Perreau, Ida Lupino and baseball stars Don Drysdale and Willie Mayes.
"I played a French girl on The Donna Reed Show. I usually ended up playing women who were foreign, because everybody told me that I did not look American and that I looked like I knew too much (she laughs). (Being on) The Donna Reed Show is how I ended up teaching at the Donna Reed Festival in Denison, Iowa, the town in which Donna Reed was born. The festival does wonderful work. I taught musical theater," she says.
In 1966, playwright and screenwriter George Axelrod, who wrote The Seven Year Itch (play and film), which starred Marilyn Monroe in the movie, and the Broadway hit Will Success Spoil Rock Hunter?, starring Jayne Mansfield, Goodbye Charlie (Lauren Bacall-stage, Debbie Reynolds-film) and was nominated for an Academy Award for his adaptation of Truman Capote's Breakfast At Tiffany's discovered so to speak, the young Lynn Carey who had studied at the American Academy of Dramatic Arts.
"George Axelrod saw a picture of me that my dad had up on the piano at one of (my parents') parties and he said, 'That's the girl I want to star in Lord Love A Duck,' but the banks wouldn't finance an unknown, so I ended up playing Sally Grace who was the second lead. I was in the movie for a good part of it during the first half. Ruth Gordon was wonderful to me and so was Roddy McDowall."
In the late 1960's Lynn Carey and guitarist Jefferson Kewley met at a Halloween party at the Corral in Topanga Canyon, and as she says she was dressed as a nun. They decided to form the group C.K. Strong, to which others applied the label Psych-Blues band, and they were signed to Epic Records. The other members of the band were Geoff Weston on rhythm guitar, Chris Brooks on bass and Ron Grinel was the drummer. Ms. Carey co-wrote all of the songs that she sang on the album.
During those same C.K. Strong years, Lynn Carey says, "I used to jam at a club called Thee Experience. I jammed with Jimi Hendrix, Edgar and Johnny Winter, Buddy Miles and a ton of other people. It was a great place for that and everyone used to play there. I also painted one of the murals on the wall inside."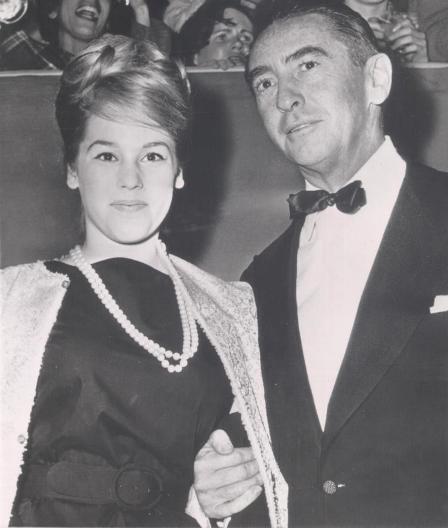 When the Russ Meyer movie Beyond The Valley of the Dolls was filmed (released in 1970), Lynn Carey became the singing voice for the character Kelly MacNamara, played by Dolly Read. Ms. Carey credits Bob Fitzpatrick and Bog Stigwood "They got me this movie. They said you have to use Lynn Carey, she's the real deal. You won't find anybody better."
Lynn Carey's voice however only appears in the movie, for which she also co-wrote two songs with Stu Phillips, who also scored the film, and she does not appear on the vinyl soundtrack that was released. She explains why, "At the time, I was signed to Epic Records and there was some kind of a problem between Epic and 20th Century Fox. I think Bob Stigwood may have asked for too much money and they said fine, we'll get a sound alike. They hired some awful singer to imitate me for the vinyl recording."
After Lynn Carey left C.K. Strong, she recorded the Blues album Ivar Avenue Reunion with Neil Merryweather, Charlie Musselwhite and Barry Goldberg and she co-wrote the song "Charlotte Brown," with Goldberg.
"A lot of that album was just jamming. We wrote a lot of it on the spot. RCA released it and then Neil and I did an album called Vacuum Cleaner. Neil came up with the idea for me to wear a huge afro wig, which was made of real hair. I wore that for two albums. Vacuum Cleaner has some great songs on it, like "Sugar Man," she says of one of the many songs that she co-wrote for the album.
Next came the birth of Mama Lion and the gritty vocals of the lead Mama Lion Lynn Carey. Songs that she co-wrote with Merryweather, such as "Wildcat," had a bite to them or were risqué like "Be Bad With Me." Lyrics to some of the songs were not the only thing that was risqué about Mama Lion. The sleeve of the debut record was a photo of Lynn Carey with her breasts exposed and pretending to suckle a lion cub. The photo was shot by Lynn Carey's girlfriend Maria Del Rey.
Mama Lion toured Europe on three occasions; one of them after Neil Merryweather left the band in 1972 and was replaced by bassist Judson Huss. Mama Lion performed at the Montreux Jazz and Pop Festival, which Lynn Carey performed at once again in the 1980s as a solo act. Mama Lion also performed in Germany, Spain, France, The Netherlands, Sweden, the U.K. and Italy. When the other members of the band returned to America, Lynn Carey stayed in Europe, lived in Paris and worked as Mama Lion with the French group Cadeau as her backing band. She has fond memories of working with keyboardist Jean-Jacques Kravetz and there is some thought that the two may work together again.
In 1972, Lynn Carey also became the December Penthouse Pet of the Month and appeared on the front cover of the magazine.
To some, it may seem like an odd transition from the world of Mama Lion to Jazz, but as Ms. Carey explains, "Jazz was my first love. I remember (as a young girl) telling my dad, I have discovered this great music dad, it's called Jazz and he started laughing and he said Lynn, it has been around longer than you have. I used to sneak out of the house, climb out of the second story window of my bedroom, climb down the tree and take the bus to Shelley Manne's (club) The Manne-Hole and I would get in, because (I looked more mature). I would sit at the feet of people like John Coltrane and Miles Davis. The Crescendo used to have some great Jazz artists too and daddy used to take me there. I remember seeing Nancy Wilson and Wilson Pickett. Dad was a great Jazz fan and he brought all of the musicians home after the gigs. He would wake me up and I would come downstairs. They would let me sit in, after they heard a little bit and they realized that I could actually do it. I was very young, I think I was thirteen years old, so I must have been younger when I first discovered Jazz."
Lynn Carey credits Jazz trumpeter Ollie Mitchell for assisting her with her Jazz career, as she sang with his twenty-piece Sunday Band for a number of years. "Eventually, a smaller version of it became my Good Time Band. Ollie helped me to produce my first solo recording Good Times."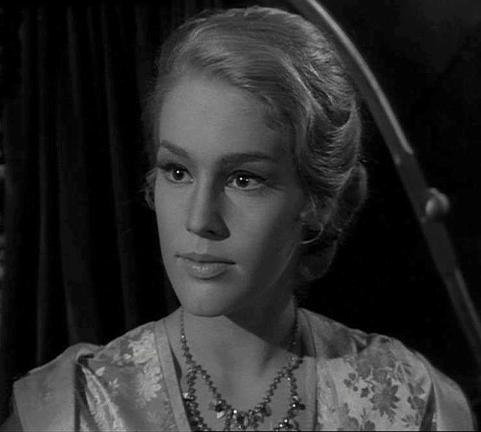 The album Good Times, released in 1984, had Jerry Peterson on alto and tenor sax, Peter Freiberger shared the duties on bass with Shelly Berger, Dick Hyde played trombone on "I'm Nobody's Baby But Mine," Rick Braun played flugelhorn for "Compliments Of The Chef," Tim Weston was the guitarist for most of the songs, with Russ Tuttle appearing on "Rendezvous," and Mike Clinco on "In A New Mood." The drummers were Joe Brancato and Tony Morales, percussion by Joe Lala and Paul Goldfield, pianists Jim Ehinger / Tad Weed, synthesizer (Chris Boardman and Kevin Bassinson). The Darrel Leonard Horns played on "Love Is A Joy," and "Jumpin' At The Woodside," with the Sunday Band horns performing on six other tracks. In addition, to being the vocalist, Lynn Carey co-produced her album with Ollie Mitchell and it was recorded by Stan Ross at Gold Star Studio in Hollywood. Some of the photography and all of the art direction for the album was by Lynn Carey's first husband, highly regarded California mural painter Arthur Mortimer. Ms. Carey wrote or co-wrote all but three songs on the record, two of them "Rendezvous," and "Just Like A Mystery," were collaborations between Lynn Carey and Jim Ehinger. She refers to "Rendezvous," as the song written by her which has been most often covered.
Lynn Carey also collaborated with Rick Braun to write the song "All Talk," for the film Radioactive Dreams.
In the late 1980s and throughout the 1990s, Lynn Carey's would take on a new cultural dimension. "When my godmother died, I was taking a flight from New York back to LA, following the funeral and I met a delegation from Moscow. I showed them around Los Angeles and during that time, they heard a lot of my music and one of them happened to be a director. He said he liked my music and that I must come to Russia and sing. I had one of those free tickets for airline miles, so I said great, I can go there (without it costing me anything). I did a concert there and they liked it and I got booked for a huge tour all over Russia and I believe that Gorbachev was still in power in 1989. I have kept on going continuously since. I travelled all over Russia and the people were incredible. I learned the language (she laughs) I had to, because it is a different alphabet and I didn't want to end up in the men's room. I travelled to remote parts of Russia and I travelled to the Ukraine and I travelled to all sorts of cities whose names nobody can pronounce unless you know them. I did a telethon for Chernobyl victims, did several TV shows, a lot of interviews and a lot of newspaper and magazine articles. People were just wonderful to me, the audiences were so responsive and the musicians were incredible. I met my second husband there, Russian Gypsy pianist Fyodor Ivanov and we wrote a lot of music together. The album that I am releasing later this year Gypsy Lover is a tribute to Fyodor. It was an altogether wonderful experience. The people were so generous and so loving. It is a beautiful country," she says and it is easy to detect in her voice the fondness that she has for the people of Russia.
In 2001, the album Lynn Carey-Mama Lion…Roars Back! was released featuring demo material that helped secure Mama Lion its first record deal, plus demo material previously recorded with Jim Ehinger.
Over the years, Lynn Carey has performed with B.B. King, Al Jarreau and Jimmy Witherspoon and recorded with Eric Burdon.
Two albums of Lynn Carey's will soon be released, Not Your Standard Fare, with Shelly Berger (bass), Tad Weed (piano) and Joe Brancato (drums) and Gypsy Lover with Fyodor Ivanov (piano, synthesizer, bass), drummers Tony Morales and Dave Crigger and Gary Herbig on sax.
You can listen to some of Lynn Carey's Jazz music here and although the first few minutes of her 1990 video chronicling her time spent in Russia is a little bumpy, it is well worth the wait to stay with it until the video corrects itself. You can also listen to the L.A. Jazz Choir with Lynn Carey and Randy Crenshaw perform Love Is A Joy here
Top Photo: Lynn Carey at an autograph session in Los Angeles, Middle Photo: Lynn Carey at the Academy Awards with her father actor Macdonald Carey, Bottom Photo: Lynn Carey as Princess Gina Carolotica in the television show The Wild, Wild West.
Interviewed by Joe Montague
This interview is protected by copyright © and may not be reproduced in print or on the internet or through any other means without the written permission of Riveting Riffs Magazine, All Rights Reserved