Melanie Stace Honors the Sirens of the Silver Screen
Reviewed by Jim Lahti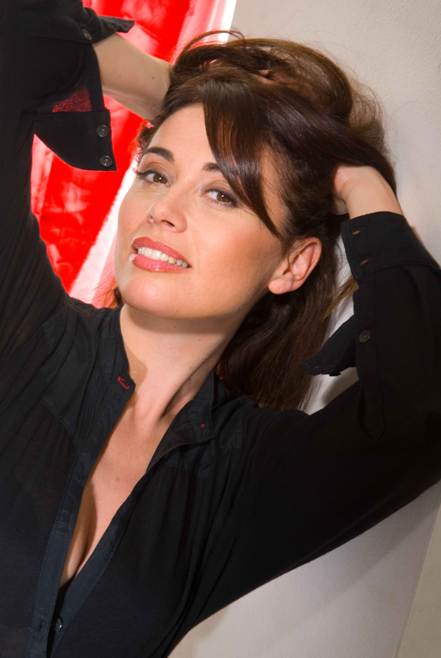 Alighting from the taxi at East 61st Street and Park Avenue in front of the Loews Regency Hotel, this evening was the beginning of a wondrous and exhilarating journey. Arguably, the most elegant thoroughfare anywhere, Park Avenue set the mood for the entire evening the debut of British singer and actress Melanie Stace's new show, Sirens of the Silver Screen at Feinstein's. Entering the hotel did not break the mood. We were transported back in time to an Art Deco world that conjured up images from the classic movies of the 1930s and 1940s along with a suspicion Fred Astaire and Ginger Rogers might come dancing around the corner at any moment. Upon entering Feinstein's one notices the subdued lighting, wood paneling, and general sense of good proportions. Completing the picture so well was the entrance of Melanie Stace to the stage with a flowing grace, and with elegance, following a rousing overture by her incredible band, comprised of, music director and pianist Doug Oberhamer, guitarist Tony Romano, bassist Greg Chudzik and drummer Dave Anthony. The audience enjoyed ninety minutes of sheer delight, demonstrating that entertainment can still be thought provoking, tasteful and elegant, as well as being fun!
During the evening the audience was treated to loving renditions of some of the most beautiful songs from some of the most classic movies, songs originally made famous by (you guessed it!) the sirens of the silver screen. At no time did Ms. Stace attempt to impersonate the ladies whose songs she performed. She made each number very much her own. After initial homages to Liza Minelli and Michelle Pfeiffer, Judy Garland was introduced with an inventive and lovely medley of George Gershwin tunes, sung with great sensitivity and perfectly controlled emotion. Things got decidedly livelier with a remarkable arrangement of "The Trolley Song," from Meet Me In St. Louis and then "Johnny One Note." After a touching performance of "It's Magic," there was a nod to Doris Day with one of the best and attention-grabbing interpretations of "Ten Cents A Dance," one could ever hope to hear. Melanie Stace's vocals were imbued with bawdiness and despair, as turned in a gripping performance.
With a brief departure from the stated purpose of the show, Mina Mazzini, an Italian pop singer was given a little airtime with a fun song, "Never, Never, Never," that was performed in English and Italian. Ms. Stace pointed out with some wryness that since Mina Mazzini had been in some pasta commercials, which "can now be seen on DVD," that technically, she too is a "siren of the silver screen."
British songwriter Richard Kate's pastiche "Streisand Got There First," is a lot of fun, as the song is a journey through all of the songs that Barbra Streisand presented to the world, before anyone else had the opportunity to do so. Following the Kate's song, there were two Streisand tunes, "How Lucky Can You Get?" that contained a marvelous instrumental interpolation of "Don't Rain On My Parade," and "God Bless The Child."
Bette Midler and Betty Hutton shared a song, "Stuff Like That There," because they sang it at different times and in different movies. As the evening wound down, Melanie Stace performed songs first made popular by Rosemary Clooney ("Love You Didn't Do Right By Me") and Marilyn Monroe ("Running Wild," and "I'm Through With Love.")
"Birth of the Blues," received an especially powerful presentation and had this writer relocated, for however briefly, to Bourbon Street in New Orleans. The closing number, "Every Time We Say Goodbye," emphasized something that many choose to ignore, that a showstopper does not have to be loud and fast! Employing this song as the finale was brilliant. The song is poignant and beautiful. Ms. Stace sang it with great sensitivity and feeling, and it suggested hope for future meetings instead of a permanent goodbye. The good news is that is exactly the case! Sirens of the Silver Screen will performed again at Feinstein's on the 16th and 17th of September. For those of you who missed it this time you have another opportunity. We would highly recommend that you take that opportunity to go see and hear this wonderful, entertaining, joy and love filled show!
To learn more about Melanie Stace and her music you can visit her website and you can read our most recent interview with Melanie Stace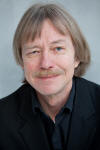 Contributing writer Jim Lahti who lives in New York City with his actress wife, Mary Lahti is a composer, musical director, pianist, arranger and conductor whose music has been featured in theater on both the west coast and east coast of America and he has worked with the stars of some of Broadway's biggest shows. Jim is the co-producer of the musical extravaganza Broadway Sings For Pride." George Preston, on air host for Chicago radio station WFMT says, "
Jim Lahti's music brims with wit, intellect, sensitivity, and humanity. A true and unique voice shines in Jim's compositions." In the past two years, Jim Lahti's compositions have been presented in numerous concerts in New York City and New Jersey and in England, by highly regarded musicians and soloists. You can visit the Jim Lahti
website here.
This interview is protected by copyright © and may not be reproduced in print or on the internet or through any other means without the written permission of Riveting Riffs Magazine, All Rights Reserved