Troupers - Film Premiere in Hollywood October 22nd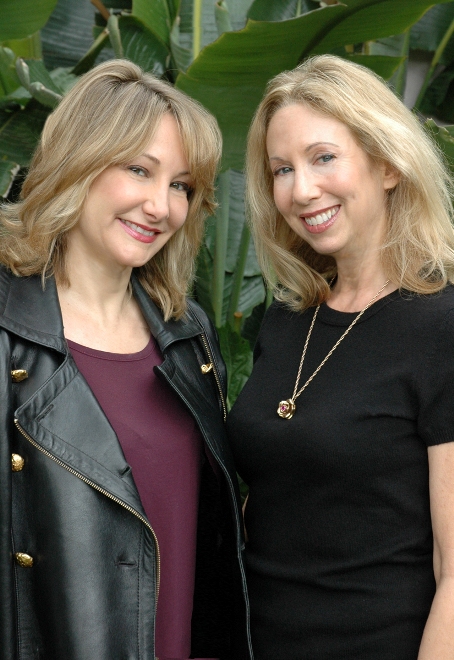 They appeared on Broadway, in film and on television; The Pirates of Penzance (Broadway – Kaye Ballard), McHale-s Navy / Ed Sullivan Show (TV – Carl Ballantine), Get Smart, Turner & Hooch, Star Trek The Next Generation (TV – Ivy Bethune), All In The Family, Laverne & Shirley (TV – Betty Garrett), Rhoda / The Mary Tyler Moore Show / The Golden Girls (Harold Gould), Alice (TV – Marvin Kaplin), Love American Style / The Phil Silvers Show / The Lucy Show / Dallas (TV – Jane Kean), Bonanza / I Dream of Jeannie / Matlock / Murphy Brown (TV – Bruce Kirby), Serpico (Film - Allan Rich), Seinfeld / Follies (TV and Broadway – Justine Johnston), ER (TV – Connie Sawyer) and without them those shows would not have been the same. These actors and actresses often never achieved the star status of their contemporaries and yet they trudged on and had entertainment careers that spanned decades and now they are starring in the documentary film Troupers, which has been seven years in the making. Producers / Directors Saratoga Ballantine (yes she is Carl's daughter) and Dea Lawrence, both of whom have had lengthy acting careers on stage, in film and on television, set out to tell the story of these entertainers who often overcame obstacles and who performed into their seventies, eighties and nineties, dispelling the notion that only young actors and actresses with firm bodies, no wrinkles and unblemished skin can make it on the stage or in front of the camera.
"I have so many friends in show business. I thought that people should be profiled and that people should see what it is like to be an actor when you don't become a movie star. We only hear about the people who get really, really famous and we didn't tell that story, we wanted to tell the story about the journeyman actor and we wanted to show what they have gone through during their lives to keep pursuing their passions," says Dea Lawrence.
Saratoga Ballantine sheds some light on how the idea for the documentary film first began to take shape, "Dea and I were doing a sketch comedy show for years and it was called White House Chicks. We had been performing it, enjoying it and we got tired of it. We work really well together and we enjoy putting things together, so we thought, why don't we do something a little easier, like a documentary film. That was really naïve of us, because if you have never made a movie before, that really complicates things. We thought about how some people hang in there, without noticeable success, but enjoy some success and they just keep going in this business and yet other people just pack up and they go back to Kansas. Some people decide to get a real estate license or they marry well, but there are other people who just keep going. We were fascinated by that idea. I think partially we wanted to find out how we were going to keep going too."
Ms. Ballantine who first appeared in front of the camera on the Red Skeleton Show at the tender age of nine and who later on made regular appearances on shows such as, Frasier, Sabrina the Teen-Age Witch and Third Rock From the Sun says that a lot of the people who appear in this film literally came out of her mother's address book and / or were involved in the same Los Angeles theater company, Theater West, as Saratoga Ballantine.
Dea Lawrence says when they started feeling that they did not want to continue with their comedy routine, the two ladies decided, "to do something easy like a documentary (she laughs). Let's talk to these actors that we know and this will make a great documentary, but we don't have to perform, we will just be behind the camera. We had no idea what we were getting ourselves into and we had thought that initially we would make a short and then it kept evolving."
They politely turned down the agent of one well known actress, when he called about his client being in the film, because she was too well known. The two producers / directors did not want this film to be about stars, although each of the people who appear in the film are abundantly talented, they wanted it to be about those who often did not receive the same attention as those in the leading roles. Dea Lawrence had toured in Lend Me A Tenor with Justine Johnston and Army Archerd who Ms. Lawrence had worked with at Variety (magazine), introduced them to Allan Rich.
"We shot my dad two years before he passed and he was almost ninety and he was pretty good. Up until the last little while, he was feeling pretty well. It was a kick and I think that he thought Dea and I were just kidding around. In the beginning we were goofing around with the camera and I don't think he took it very seriously. When he saw that we were getting more and more people involved, I think that he was very proud of us. He loved the act that Dea and I did and he thought that we were great together. He would always come and support us and so did my mom (Ceil Chabot). He was very supportive of everything that I did. I think he would be proud and it would mean a lot to him," says Saratoga Ballantine.
"Sara and I shot everything. We created the concept and we did everything ourselves. We have a lot of clips of their (the actors) work and from the time frame and we got a lot of good stuff from the blacklist, because three of our actors were blacklisted. Allan Rich was blacklisted and Betty Garrett's husband (Larry Parks) was blacklisted, so it was difficult for her to get work. We don't just dwell on the terrible things, the movie is actually funny. It is funny and it is uplifting. With the few audiences that have seen it when we did some tests with it, everyone was very moved by it. Hopefully, people are going to come away laughing about how during life you go through your ups and downs, but you don't let it get to you. One of the things that we looked at with people that we knew and who had managed to have a lifetime in show business is they are the people that can overcome and they don't get stuck in the bad stuff that is happening. They keep going and they get over things fast. I think that is like anything in life, you just keep going and you keep doing and you don't let age stop you. You don't let rejection or the bad things in life stop you," says Dea Lawrence.
She continues, "We started by doing the interviews and then we had to do all of the research. We had to find the photos, the clips and a lot of this stuff you can't get. Army Archerd with whom I worked at Variety helped me contact Lucy Arnez to get permission to use some of the stuff from The Mothers- In- Law with Kaye Ballard (also starred Eve Arden). We wanted to find these clips of Pat Carroll with Jimmy Durante and then we ended up not using them. It was a lot of work and we had to look through so much historic footage of the time. Some of it is in public domain and we had to get a lawyer so we could get clearance. We couldn't afford to go to a studio and pay for the rights. We got clearance on fair rights use, because it is their story, but we had to have everything cleared to make sure that it fell under fair rights. We got the best lawyer in the business on fair rights."
Kaye Ballard was also an old friend of Ceil Cabot, Saratoga Ballantine's mother. They had been roommates in Cleveland and she had also been roommates in Manhattan with Pat Carroll. Betty Garrett was just one of the infamous ladies (another being Giselle MacKenzie) in the group Show Buddies, of which Ceil Cabot was a member.
"They would get together every month and they would have a lunch and they would talk about the old days. I used to go with Betty's son Andy. How did I forget that one? Betty was almost my mother-in-law to be perfectly honest. I just loved her to pieces. She just never, ever closed down in terms of her creative life. She was a singer, actress and dancer and she had been through so much. She was a great lady. My mom surrounded herself with a lot of wonderfully talented people. She was in show business and was with Julius Monk's Downstairs club (in New York) for 12 years. When we moved to California, after my dad got McHale's Navy, she took a backseat to him. Many people felt that my mom could have been the biggest (she laughs). All of these people (most of the ones in the film) were her friends. She had good taste in friends," says Ms. Ballantine.
Shooting Troupers was not without its mishaps. Dea Lawrence explains, "I passed out in Jane Kean's house. We were running around doing so much and I hadn't eaten all day. I was on my knees shooting Jane Kean and Sara was in front of me when all of a sudden I just went over. There was another time when Sara and I did not know what we were doing, because we taught ourselves how to shoot a movie. We couldn't figure out what was going on with the camera, because we couldn't get a picture and it was 'Oh we have the lens cap on.' It was stupid things like that and it makes us sound like idiots, but we are really not."
There were also moments when they got caught up in their own movie, "We talked to Jane Kean who was so sexy and so fabulous and I wanted to know about all of her boyfriends. (I wanted to know) if she had many stage door Johnnies showing up. She told us about one man who had been following her for years and sending her notes and she never knew who this mysterious man was who was writing her notes and who kept saying that she was just too gorgeous. Then she found out it was (a very famous individual)," recalls Ms. Lawrence.
The film was also about people such as Allan Rich, "someone whom the blacklist did affect and he had to come up with a different career. What was fascinating about Allan was he was blacklisted and then he went into the stock market. He made all of this money and then he lost it and then he made all of this money and he lost it again. Someone else would have been very affected by that and they would have gotten very depressed. They would have thought their life was over, but not Allan. He reinvented himself as an art dealer and he made so much money in his art business that he was able to go back into show business and he experienced resurgence in his fifties, sixties, in his seventies and into his eighties," says Ms. Lawrence.
Saratoga Ballantine says, "The premiere is going to be at the Arclight Hollywood, which is probably the nicest theater in Hollywood and it is near where I live. Almost everybody in town is coming. A couple of the actors aren't here in LA, they are somewhere in heaven (she laughs). I think that we are going to have a nice turnout and I certainly hope so. It is the 3 pm show on the 22nd of October as part of the Hollywood Film Festival and you can get your tickets at www.arclightcinemas.com for $13.50 and we will probably have a little Q & A afterwards and you can meet some of the people. It is going to be a great, great afternoon. At the Fort Lauderdale International Film Festival (Florida) we get four screenings and we are going to be at two of them on the weekend, October 29th and 30th. One is at 5:30 in the evening and the other is at 11 in the morning."
Dea Lawerence's additional acting credits include; the films Stuart Bliss, Kissing Miranda and television appearances on ER, Providence, Strong Medicine, The Bold and the Beautiful, The Guiding Light and The Amanda Show. In addition to the acting credits already noted, Saratoga Ballantine is also an accomplished voice actor, appearing as the voice of Mary Jane Watson from the Spiderman cartoon and a blonde goldfish in the Starkist tuna commercials.
You can view a trailer from Troupers here at the film website.
This interview is protected by copyright © and may not be reproduced in print or on the internet or through any other means without the written permission of Riveting Riffs Magazine, All Rights Reserved