There is an early twenties something young woman living in a small prairie city in Canada who is already making her mark on the world of modeling, but not quite the way you might expect. Ariana Donovan from Regina, Saskatchewan has been an advocate for providing a safe environment in which models (and other independently employed people) can work and she has coupled that with building a career as a creative director. What is even more remarkable is she is forging her career, while attending university with a major in Human Justice and a minor in film. Oh, did we happen to mention that pre-pandemic she was the first model to grace the runway in her very first fashion show? Well, we do not want to tell Arian Donovan's story for her, so we will let her tell you.
"Modeling was never actually an interest of mine. It was just something that popped up for me. I grew up in Regina, Saskatchewan and there is not a whole lot to do here. Modeling and fashion is one of the ways I kept myself entertained for six years now.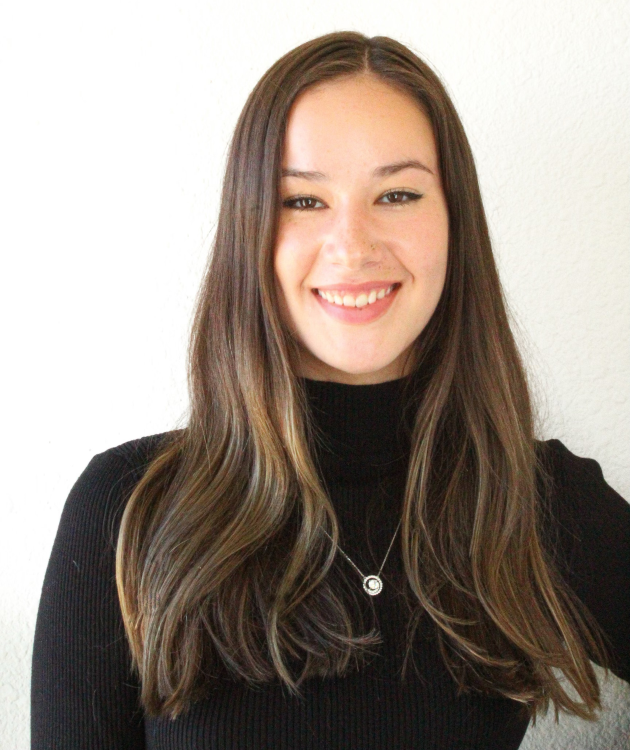 Originally, when I got into modeling I had been falsely scouted online by a predator, who used to be an agent for a really big agency in New York. My mom called their office and they let us know about it (that he was a predator), so I applied to a local agency and I was accepted. I think I was a little naïve about (the stalker), but after my mom called the office, it made more sense. I was gullible and I didn't pay attention," she says.
Remember this experience, because it starts to inform the choices she makes later.
Continuing Arian Donovan says, "I started to develop self-confidence, but then I received this offer and even though it wasn't true I still wanted to pursue modeling, because now the interest was there. Also, when I was a kid, I was really into dressing up. I would wear my dresses and plastic heels that you can wear around the house. Whenever my grandmother would pull out one of those disposable cameras that could be purchased at Shopper's Drug Mart, I would stop crying and pose. It was an interest, but not one that I was conscious of until I received the fake offer. I was sixteen when that happened."
"I can't name them, but the first agency scammed me. I was forced to pay seven hundred dollars for a photoshoot, just to see if they would sign me. Everything I did with them afterwards I had to pay a lot of money to do work for them and to be promoted. I found out later on that is sort of a normal thing, not the test shoot part, but the agency signing fee and it is never as expensive as (I paid). You have to do that every time. They were investigated and found to be scamming (others) and by that time I had already moved to Vancouver and I had signed with a different agency there. Most of the work that I did with the first agency was trade for print with photographers here.
Modeling was never actually an interest of mine. It was just something that popped up for me. I grew up in Regina, Saskatchewan and it sucked here. There is not a whole lot
I was eighteen when I moved from Regina to Vancouver and I had just gotten out of high school. I moved because I wanted to attend Blanche Macdonald Centre. I was in their global makeup artistry program. I did that, because I had an interest in doing makeup for fashion or film. I gravitated toward film and I did an independent horror movie that was being filmed in Mission, B.C. I did the makeup for that. It was fun, but I decided I didn't want to do that anymore. I started focusing more on fashion," she says.
It bears mentioning here that the Blanche Macdonald Centre is a prestigious makeup artistry, hair design, fashion aesthetics and nail artistry school. The Centre's instructors and graduates have garnered numerous high profile awards including Emmy Awards. The present-day school evolved from both a modeling school and modeling agency started in 1960 by Blanche Brillon Macdonald, a Métis model who throughout her lifetime was a champion for indigenous rights in more broad terms and also indigenous women's rights.
Although, she would like to return to Vancouver someday, a city that has earned the nickname as Hollywood North, she has her priorities clearly in my mind, finish her university education, continue to grow Onyx Creative Agency and continue to be an advocate for providing a safe work environment for models and others.
"I have been also working on some side hustle stuff. I consider modeling and acting in Saskatchewan to be a side hustle thing, because there aren't enough resources to do it fulltime. We are a province of maybe one million and the industry here is so small. There are new people popping up all the time, but there are a limited number of photographers. A lot of people don't realize how much production, and not just photography, goes into fashion and I don't just mean portraits. With actual fashion photography there is a lot of production that goes into it and that is often what bigger international agencies are looking for when scouting models.
The aim of my business (Onyx Creative Agency) is to be a resource for people here. It is a small industry, but it is a small industry in Canada. There is not any regulation and this is not just in Canada, but anywhere in the modeling industry.
I became an advocate for this not for profit in the U.K. called Models Trust. I no longer am, because they are reconstructing and (determining) what their board is going to look like. They may reach out again to advocates and ambassadors. I just know they are going through a lot of changes right now. I want that to translate into the business as well, because they have been a really good resource for myself. I would say that acting is a big part of it too. I am only five foot five inches, so I have to do both to book as many jobs as I can. So much of the type of modeling that I do, which is commercial modeling is acting.
That is a whole aspect of it that you wouldn't know if you weren't in the industry. We are hoping that with workshops and on set conversations we can be an educational environment for people, so they know how to protect themselves as contractors when working as a model. That is all being worked on. We have to get pinpointed, as to what we want to talk about. I know we want to talk about actual laws that protect independent contractors when they are working, but I am not a lawyer obviously, so I don't want to give people legal advice that may or may not be true," says Ariana Donovan.
We asked Ariana Donovan to take us behind the curtain to help us understand the role of a creative director.
"I am responsible for scheduling everybody and making sure they are all available on the day we are (doing a photoshoot). I am in charge of a credits list, an items list and also for gathering any allergy information from our models, before they show up. We like to have fresh fruit and veggies there for them or nuts of some kind.
Sometimes we do makeup artistry. I help with composition of the photos and posing direction. I also find the locations and decide what would look best for each location. I help with hair and makeup. Because I have makeup training, I sometimes will assist the makeup artist.
I am in charge of casting and taking behind the scenes photos, as well as social media.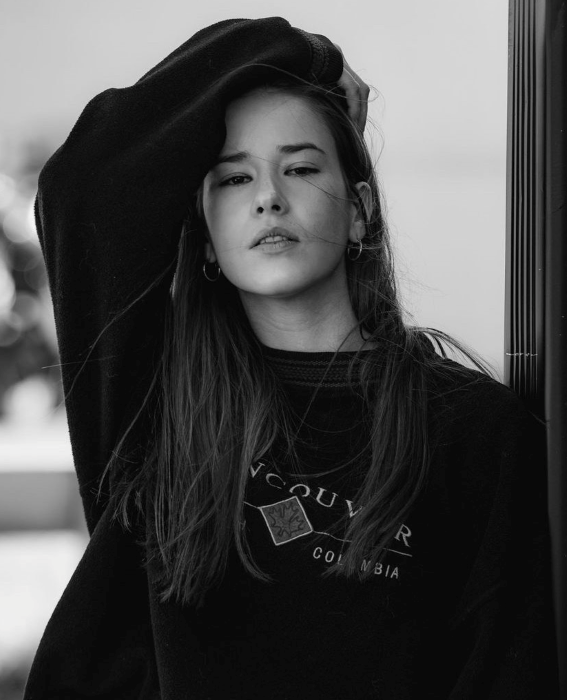 We have a code of ethics we derived from Models Trust. I make sure all of the required contracts are signed, before we do the photoshoot, for example the photo release forms. That is especially important, since I am the director and not the photographer. The photographer has copyright protection on their work, so I have to get written permission from them to submit on their behalf. I have to make sure model release forms are signed. Sometimes we collaborate with brands. For example, we did a shoot with a local jewelry designer here. If any of her pieces were to become broken on set or lost, we would compensate her for the loss. I make sure everything runs smoothly and I am an extra set of hands if anyone needs them.
I feel like this is what I am naturally good at with fashion. I have been doing concept creation since I was sixteen. I didn't even realize I had been doing creative directing until this year.
I feel like anyone who is working in film or music or fashion is doing it for the craft and not necessarily the pay. It is so obvious what their intentions are if you are not doing it because you like it. You have to work really hard at it," she explains.
Do you remember a few minutes ago we talked about Ariana Donovan narrowly escaping the clutches of a predator when she was sixteen and how that first began to inform the future choices she would make?
She talks about that, "There are huge issues with sexual assault and harassment in the modeling and entertainment industries. Because it is so obvious, I feel like people disregard it and (have the attitude) that's just how it is. I want to make fashion, modeling and acting to be more of a regulated industry. People like me who have been working in this industry for six years, we understand that. I bust my butt to finish our productions on time, on schedule and I make sure everybody feels safe and comfortable on set. That is not something you know about unless you work in the industry. It is like trying to make change from the inside.
With my activism I have received support from other agents and models. It is not widespread knowledge. You have to look for it to even know what your rights are.
Although Ariana Donovan makes sure her voice is heard as an advocate for change, we find her to be more modest about the role she has played. She was one of the significant people behind getting laws changed in her home province to help safeguard the work environment for independent contractors, including models, actors, directors and others.
"It was the result of a petition I started. It was a paper copy so it would be considered valid in the legislature. I was angry that sexual assault and harassment were so prevalent in the industry that I had grown to love. I work with a lot of cool people and I get to experience a lot of cool things. I like the creative process, but there are creeps that invade it and ruin it for everybody. I thought nobody is doing anything about this, so I need to do something about it. If I don't do it, nobody else is going to do it.
I started a secret group on Facebook for local models so they could warn each other about really crummy photographers, not in style, but in personality. About things like if they are harassing or inappropriately touching models or getting them to take off pieces of clothing that they hadn't originally agreed to. One of the girls was underaged (who had been victimized). (The photographer) assaulted her. I have personally experienced harassment more than anything. I have not experienced inappropriate touching on set, but I have a lot of friends who have had that happen to them. They would confide in me about it, but I was just me and I couldn't do anything. I am not a government body and I am not law enforcement.
I realized change was not happening. We were just becoming more cautious. It was co-sponsored by the labor critic for the Saskatchewan Party (a political party in Canada) here. When the labor critic for the Saskatchewan was asked why he signed off on the bill he just said he felt it was the right thing to do.
It wasn't just about getting sexual harassment and assault covered under Occupational Health and Safety, but also (protection for) volunteers, students and independent contractors like models. That was an integral part of it.
They look at them as being self-employed and it is not just the government, it is everybody else. I think a lot of models and especially young models have the idea that an agency is going to get you a whole bunch of jobs. That is not the case and that is something they fail to mention many times when you sign," she says.
She goes onto describe an environment in which some agencies will manipulate a young model's dreams, promising that they will be in international campaigns, magazines and "be everywhere."
"You will be super rich, but in reality, a lot of those girls are in debt. They may not be trained properly or educated (appropriately), so they are taken advantage of by their agency. The agency fails to tell them they are responsible for educating themselves and getting the proper training," she says.
It is difficult to ask someone to pick out a highlight or highlights of their career when they have their whole life and career still ahead of them.
"The whole stint I did in Vancouver was great for me. I didn't get a lot of paid jobs from that, but I finally got out of my hometown and experienced a bigger city. I opened my first fashion show in Vancouver. It was the first fashion show I had ever done. I am five foot five inches. There are shorter models like Devon Aoki and Lily-Rose Depp. Devon Aoki acts and Lily Rose Depp is obviously Johnny Depp's daughter, which is a difference from being a local model such as myself.
I was surprised that I got to open the very first fashion show that I walked in. That is not typical at all. It was an East Indian bridal look. They had me in a traditional getup with a really long beaded skirt. The matching top was intricately beaded. I had a veil and it was really cool.
Aside from that I am really enjoying the creative directing. It is fun for me and I feel like it is something that I can naturally do. [Editor's note: Ariana Donovan's modesty shows up again, as she started to say she is gifted at it and she backed off]. It is really exciting. I like almost every shoot that I do, even if it is small. I get to work with nice people who are fun to talk with. It is like one big highlight," she says.
You can follow the Onyx Creative Agency on Instagram and you can follow Ariana Donovan on Instagram here.
Top Photo: Phantasma Photography / Courtesy of Masala Model Talent in collaboration with Silent Shadow Photography... Photo Two: by Madeleine Hart, @thrutheviewfinder_ , Courtesy of Masala Model Talent ....Bottom photo: by Chris Hartman @chris.hartman.photography, Courtesy of Masala Model Talent
#ArianaDonovanModel #ArianaDonovanInterview #RivetingRiffs #RivetingRiffsMagazine #ModeloCanadiana #CanadianModel #CreativeDirector
This interview by Joe Montague published October 4th, 2022 is protected by copyright © and is the property of Riveting Riffs Magazine All Rights Reserved. All photos are the the property of
the producers of Ariana Donovan
unless otherwise noted and
all are
protected by copyright © All Rights Reserved.
This interview may not be reproduced in print or on the internet or through any other means without the written permission of Riveting Riffs Magazine.