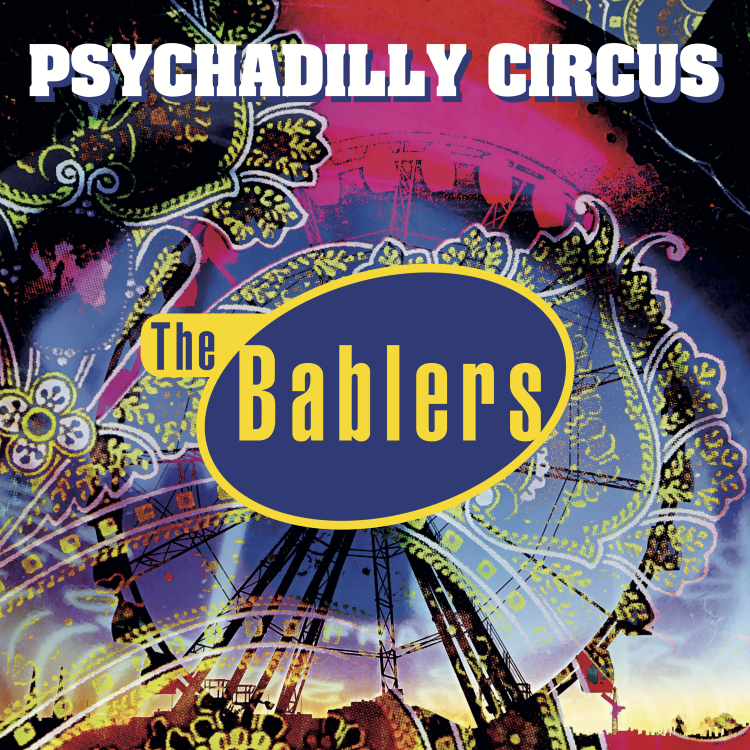 "In all art you have to do something that is meaningful for you. If it is not meaningful for you it will not touch another heart," says Finnish singer, musician and songwriter Arto Tamminen of the band The Bablers. "It has been a bit scary, especially when it comes to the Psychadilly Circus album some of the songs are deep and even spiritual and very personal. They are not just Pop nonsense.
Talking to us from his home in Finland, the affable protagonist of this conversation explains when and how the band's name was birthed, "When young people are choosing the name for a band it is not always logical and it can be quite chaotic. In many cases later on many bands regret (the name they chose). In this case we don't. It came from the word babble or bubbling. It is active. Then we took one "b" out of the word and it looked right. We ended up choosing it and we never looked back. I think one of the most important things with a band's name is it has to stick in your mind. Many of the crazy names stick there.
We (Janne Haavisto) were located in the same area and we were friends. Many of us went to the same school. The drummer Janne Haavisto's older brother and my older brother were great mates. Janne's brother's band rehearsed in the basement of our house. I come from a family with five children and we lived in quite a big house. They also had great parties (he laughs). I was there as a little boy in my pajamas listening to how they played the old Blues stuff and Irish Folk music. Janne and I just became friends.
I started to write songs from the time I was ten or eleven years of age. I had a disease as a child and I didn't have anything to do. I was already playing cello when I was six years of age and my fingers worked quite well. My older brother gave me a guitar and he showed me a few chords. Almost immediately I started to write some songs. (By the time) I started to hang around with Janne I had already written some of them. We made a two-track demo. I used to play some of the demos for Janne and I asked him what he thought about them. I said to him do you want to try and play these together and we can find some other guys. Janne said finally you made the suggestion, because I was just about to pop the question.
We started to look for people to play with and we both knew Juha Mieskonen, who was the bass player and he had perfect pitch every time he sang. Miko Lankinen a local guitar player was attending the local jam session. We formed the band rapidly. Three or fourth months after we began rehearsing, we made our first demo and we sent it to the record company which is now Warner Music Finland. We received a phone call from Tommi Liuhala of Hi-Hat Records / Warner who said you sent us a demo. I said yes. He asked would you like to make a record with us? (He laughs) I said yes and it was like it was too good to be true. We were very young then Janne was fifteen and I was seventeen and the oldest in our band was nineteen. It happened quite fast. (Editor's note: When Lankinen and Mieskonen left the band they were replaced by Pekka Gröhn – bass, keyboards, vocals and Hannu Pikkarainen – guitar and vocals)
Let's dig into the album Psychadilly Circus and then we will circle back to the earlier days of the band.
The song "Love Is Everything," written in the 1980s draws comparisons to The Beatles, even though Tamminen was certainly, like the rest of the world aware of The Beatles, he was not paying a lot of attention to their music and nor was there any intent to try to emulate the Fab Four. If one listens closely although people may draw comparisons to his vocals and John Lennon's Arto Tamminen and The Bablers have their own unique styling that is unmistakable.
About those comparisons he (laughs) and says, "It is quite funny. It has been a blessing and a curse for me, because ever since our first single "What Can I Do?" everybody has been saying I sound just like John Lennon. It is something I never tried to do, but it is something that always happens when I open my mouth. It is something that comes naturally and is in my DNA. The way that I write songs I don't think that I am trying to imitate something or what other people are doing. The songwriting process is always a creative one and a genuine one. If I (become aware) that a song I am writing sounds like someone else, Led Zeppelin or whatever I stop the process immediately until I feel that I am true to myself that this is my song that I am writing.
It is something that can't be denied, and I think it has a lot to do with my singing because I have written songs that many Finnish artists have recorded. When they sing their version of my songs, nobody goes to them and says that they sound like The Beatles. I have the privilege of winning the Finnish Grammy Award for the Song of the Year, "Ihana Ilta." In English it is translated as "Wonderful Night." It had been recorded by Finnish actor / singer and superstar Samuli Edelmann, but I won the award for it. Nobody says that he sounds like John Lennon, but The Bablers recorded the same song and when I am singing it, they say that.
"The song "Love Is Everything," has a very strong personal element on many levels. A friend of mine was in the hospital and he was in very bad shape. I didn't know if he was going to pull through and I wrote the song about that situation. I was thinking about what was really important in life. I wrote the song on the piano that my mother received as a wedding present in 1965. The music and the lyrics all came together in the same session. In some cases, it takes twenty sessions to write a song, but this came at once. "When all is said and done / Love it stays the same," is when my friend was shivering in pain in the hospital. It is a very personal song," he says.
"Queen of Yesterday," goes back to the very early days of the Bablers, "It was a candidate for our first recording in 1980. I wrote it when I was fifteen or sixteen years old, but we didn't have room (on the record). We had too many songs for the first record. For a time, it was in my desk drawer, but the song has been ready for a few decades.
It is very emotional and I had a story in my head before it was written. I had not been to Paris, but I imagined in my head an elderly lady sitting in a park in Paris and thinking about her life. The song composed itself and there is something mystical about it. While I was writing the song, I had a harmonica to get a Parisian mood and then it (moves to) a Progressive Rock, (similar to) Pink Floyd that I like very much.
There are some real elements to the song combined with some imaginary ones. It is a compilation of many moods, so you can't actually pinpoint it. Usually, the mood is the most important thing and how it fits with the music.
There is one exception in my songwriting and it is called "Love To Live," from Psychadilly Circus and it is a documentary. It is a story about an actual Sunday afternoon. I was living with my wife to be and we went walking in October. It was cold and it was nearly snowing. We went to the harbor in Finland and there were old wooden there. They have one day when the old sailing ships come together in the harbor and you can go onto them and visit them. That is also in the lyrics. Then we went to one of the backstreet restaurants to eat leek soup, drink red wine and that too is in the lyrics. There was one actress who was a big drunk on a Sunday afternoon and she was complaining about the review she just got for her performance in the play. All of those elements are in the song, so it is more of a documentary than anything else."
We thought perhaps now was the time to pop the question, Arto do you consider yourself to be a storyteller?
"No," well that took the wind out of my sails, "I consider myself to be a songwriter. The reason I like the Pop genre in a classical sense is it gives you a freedom to do silly things, to do funny things, to do Rock and Roll things. You can also go very deep, philosophical, spiritual or whatever. You can have self-irony. If you are a Pop artist you can do all of that. If you are a heavy Rock artist you have to be serious as hell all of the time. If you are a serious Rock guy you can't make songs like "Queen of Yesterday," or something like that. You have to stick within your genre very strictly.
I am very happy with how Psychadilly Circus comes across as a whole album because it takes (the listener) to different places. I like albums that take you to different places. You never know what the next song is. You have "Psychadilly Circus," which is a Rock song and then you have "Where Were You My Friend," which is more of a Folk song. You can put them on the same record, because as a songwriter you can tell a story, you can tell a joke, but the most important thing is you can be mentally free to do whatever you like. We say that the song is in the center. We do whatever that song requires. We are not writing songs to fit into our form. As a band we are trying to do whatever is needed for the song, so it sounds like it is supposed to sound. You have to keep all doors open.
I hadn't thought of it until you brought it up, but you could say that in some songs I am a storyteller (we are smiling now!). In other songs I am more of a mood expresser," says Arto Tamminen.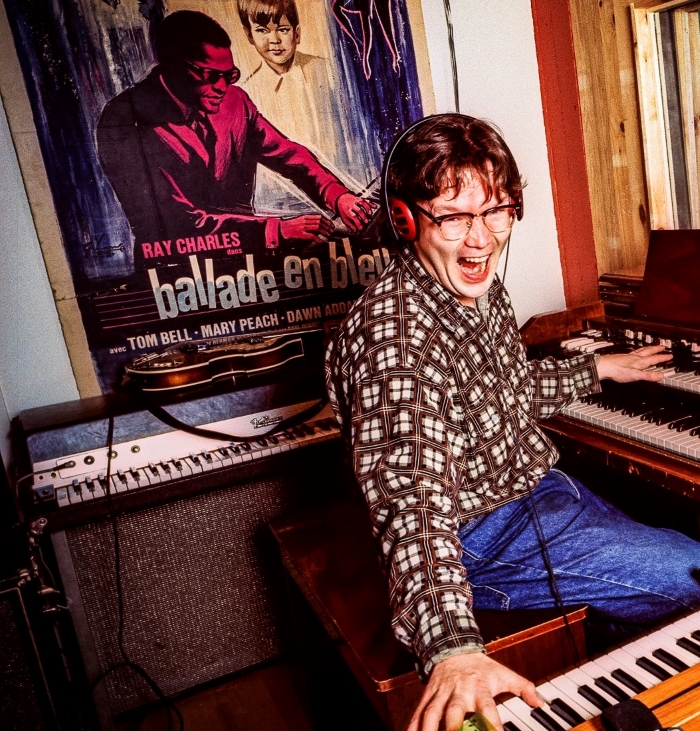 Since you mentioned "Where Were You My Friend," "The first band that I played in at 12 years of age, we were playing Irish Folk music. Fairport Convention (not the band he was in) was a good band in the 1970s in the U.K. and they had a blend of Rock and Irish music. We had a violinist in our band who made a career in the symphony orchestra in Finland and our bass player also played in the orchestra. I have that kind of Folk root, but I didn't think of it as a Folk song. The song crystalized the moment that I in. I had some difficult times with personal relations and especially with one guy who had been hanging around for many years. If one steps out of the song and sees the structure and the melody, I think it is quite interesting."
The song "Some Tears," is a very visceral song, which talks about how some nights are darker than others and some tears are heavier than others, but if you keep on waiting things will get brighter.
"This is a very personal song that I wrote as a consolation for myself. It is of hope and it is one of the songs that my wife likes very much. There is no escaping that some tears are heavier than others and some nights are darker than others. If you keep on waiting it is going to get better. That is something I would like to communicate to myself and to other people. If you take away hope you only have existence left and existence is not good enough in life.
I like to keep the arrangement and the execution of the song very plain, so the message comes through and there will not be any ornaments on it.
I think the older you get the more focused you will be, because you find out that life is too short for the bullshit. You concentrate on the essential things," says Arto Tamminen.
Both past and present The Bablers have enjoyed success in Japan and Arto Tamminen offers his thoughts about why that might be, "I think it might have something to do with pure luck and it might have something to do with the Japanese and Finnish mentalities. It seems (the two) mingle quite well. I don't know what it is but they seem to have a soft spot for Finnish people. There is some connection there. We have our manager Christian Jernström to blame because he was the guy who took our demos to Japan. He was creating relationships with them and he knew the right people. He had been traveling back and forth to Japan for many years trying to get certain things done, but this was the first time he got somebody interested. He knew the right guy from the right publishing company and he knew the right guy from EMI. That is how it started to roll.
The key to the market (in Japan) were the TV commercials and they said this is great we are going to have your music in the TV commercials. Many of my friends were writing music and got their stuff in TV commercials in Finland and it was no big deal. In Japan in the 1990s when the TV commercial started immediately in the righthand corner of the screen it said music performed by Michael Jackson, music performed by Madonna and music performed by The Bablers. It stays there for the entire time of the advertisement.
They (used) "You Are the One For Me," which is now remastered and it was just released. In Japan they got the song into the television advertisement for Japan's biggest life insurance company that was sponsoring the Tokyo Marathon. During the Tokyo Marathon it was played four times. The advertisements were different lengths, fifty second spots, thirty second spots and there was a one-minute spot. During one of the advertisements, they played almost half of the song. The publisher managed to get our songs recognized. There were three or four major TV advertisements that they helped get (our music into) in Japan. There was also Ford Motor Company and the Foreign Ministry of Japan used one of our songs in their commercials. In Nagoya Japan one of the biggest radio stations played our (music) and we were a top ten song there for a few weeks. The week that Madonna released "Ray of Light," we actually beat her on that.
It was a combination of TV commercials and radio play and we got "You Are the One For Me," on an annual wedding compilation. It was quite competitive and everybody wanted to be on that. "You Are the One For Me," was played at the part of the ceremony when the groom and the bride say I will.
There are two interesting stories attached to the song "You Are the One For Me," and those stories share a common bond. Arto Tamminen explains, "When I wrote the song one of my friends was getting married and that was the first time, I performed the song without my bandmates from The Bablers. It wasn't recorded and the guy only heard it once, at his wedding. Somebody recorded it on a very poor-quality cassette and they had one copy and I had one copy.
He went to work for Nokia and he was placed in Nokia's office in Tokyo. It was about ten years after his wedding when he was hosting some businesspeople and they went to a karaoke bar. He thought a song that a Japanese guy was singing sounded familiar and then the candle lit and he said that is the same song. It can't be! How can Arto's song be here? He thought I have only heard it once, at my wedding, but he didn't know we had recorded it in the middle. (He chuckles). He was very flabbergasted. It got into the karaoke recordings in Japan and he phoned me and said I just heard your song. I said I know (he is laughing still), it is released in Japan and I forgot to tell you.
It became a radio hit and then a karaoke hit and it was on compilation (albums). It was released in Finland with a very low profile. At that time, they said in Finland you can't really release a song in anything but Finnish. Singing Pop songs in English wasn't the thing in those days. This is the first time that "You Are the One For Me," has been released outside of Finland and Japan. The album is called Like the First Time and this is the first time the album (of that name) will be available to the rest of the world. (Editor's note: Psychadilly Circus was released in 2021, but is still being promoted, because the pandemic put a damper on things last year. Like the First Time is being released in 2022.)
It would be natural to assume that when someone's first language is something other than English that they would write their songs at least first, in their native tongue.
Arto Tamminen says, "Most of my songs I write from the beginning in English, because it is very important with the intonation, the melody and the groove. In Pop music in particular it has to be exact. I have also had a solo career in Finnish and most of my Finnish songs that I have recorded are translation songs. They are actually cover versions of my English songs. My biggest hit in Finland (translates as) "The Four 0'clock Rush Hour." That is also a cover version of my original that I am going to release at some point in English.
In Finland there are 4.5 million people, but most of the people outside Finland do not speak Finnish, so if you want to communicate you have to use some other language.
It is also a different universe when you change the language and because the Finnish language is so different from any other language. It is not even close. (He sings) "When all is said and done / Love is everything," (he then repeats it in Finnish and says), you can't even sing it in Finnish. (he laughs) You have to make another song."
As we segue back to the creative process and our conversation winds down, he says, "For me writing songs and making (music) are about making art and if you are making art you have to be one hundred percent behind what you are doing. It has to be real for yourself in order to get somebody else interested in what you are doing."
Psychadilly Circus can be previewed and purchased through the Big Stir Records website and most streaming platforms.
#Bablers #PsychadillyCircus #RivetingRiffs #RivetingRiffsMagazine #MusicInterviews #FinnishMusic #FinlandMusic #ArtoTamminen
This interview by Joe Montague published May 29th, 2022 is protected by copyright © and is the property of Riveting Riffs Magazine All Rights Reserved. All photos are the the property of
the producers of The Bablers
unless otherwise noted and
all are
protected by copyright © All Rights Reserved.
This interview may not be reproduced in print or on the internet or through any other means without the written permission of Riveting Riffs Magazine.