Beverly Bremers - From Hair To Top Twenty Hit and Award Winning Original Musical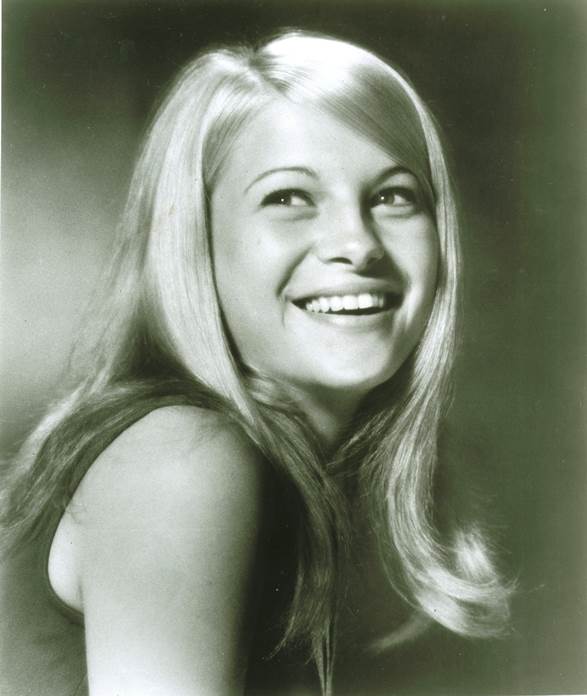 Although Beverly Bremers is best remembered for her hit song, "Don't Say You Don't Remember," which cracked the top twenty on a couple of Billboard charts, in 1971 and then again in 1972, Bremers had already made a name for herself as an actress in the Broadway musical Hair. In 1964 at fourteen years of age, Beverly Bremers had also signed her first recording contract with Pickwick International (parent company of Pickwick Records).
Bremers talks about her time at Pickwick, "I was working with a guy named Terry Philips and I didn't find out until recently that he was famous in his own right. He was part of a trio of writers, the most famous one being Lou Reed (Lou Reed was at Pickwick International from September 1964 until February 1965. It was during this time that Reed formed the band The Primitives with John Cale.) and another guy named Jerry Vance. They wrote a lot of songs, as well as produced a lot of cover records for Pickwick. Someone asked me a few years ago if Lou Reed played on my session and I said I have no idea (Reed played on numerous sessions at Pickwick, during the time Beverly Bremers was signed to the label, but he was not credited). I was very grateful to him, because Lou Reed and Jerry Vance wrote this song called "We Got Trouble," and the B side was a remake of "The Great Pretender." That was the beginning of my recording career and my studio experience. I learned how to sing properly and he (Philips) sent me to a singing teacher at Carnegie Hall."
When this writer suggested that fourteen years old is pretty young to release your first record, Beverly Bremers replies, "Yes it is. We lived in the suburbs of New York and there were a lot of people who lived in Westchester County who were involved in the (music) business. Somehow I got to sing at Palisades Amusement Park (Bergen County, New Jersey) and I performed there quite regularly with all of the big disc jockeys. I was really just singing cover songs, but it gave me a lot of experience. Somewhere along the line I met Terry Philips and he wanted to record me."
Beverly Bremers parents, Madeleine and Otto moved the family to the suburbs of New York City by way of Chicago (where she was born) and St. Louis. Creativity was fostered in Beverly Bremers' life from an early age, as a result of her parents' occupational influences and they both loved to act in community theater productions.
"My father was in advertising (NBC) and he started in radio in Chicago and my mother was a radio writer. I started doing a little modelling as a baby in newspaper ads in Chicago and when we moved to St. Louis my mother thought it would be a good idea for me to go to the local acting school, so at the very least I could learn how to be poised in front of people. Of course I got the acting bug and I did some performances, mainly with the acting school. I also wound up on television in a few plays that my mother was involved in. By the time we got to New York I really enjoyed performing and I started doing local theater and then kind of on a dare I decided to sing in a talent show. It was a way to get my friend to do a solo dance. She said she wasn't going to do a solo dance unless I did a solo song. I was already doing a comedy sketch with some friends, which is where I thought my talent was and I said sure, okay. I did this song, "Hey Look Me Over," (Cy Coleman, Carolyn Leigh), mainly because I knew it. Much to my shock I won first prize. That led to an all-county talent show, which led to the Ted Mack Amateur Hour (actually called The Original Amateur Hour). That was the American Idol of the day. It was an extremely popular TV show. It started as Major Bowes Amateur Hour and when television came into being Ted Mack took it over (editor's note: It was hosted by Major Edward Bowes and first aired on radio in 1934. Ted Mack left the show in 1945 and the show made its television debut in 1948). That was my foray into the professional world, even though it was an amateur appearance. That was my thirteenth birthday and shortly after that I signed my first recording contract and I released my first record when I was fourteen."
After Pickwick Records, Beverly Bremers was signed to RCA. "Several singles were released, including one called "You've Got Your Mind On Other Things." There is a backstory to this. Those records are now very big in Europe. Two Brits came to the United States in the early seventies and they found all of these records that they thought had soul and a good beat, but they didn't want any of them to have been hits. They came up with this name Northern Soul and created this magazine, radio shows, concerts and whatever. It started in the U.K., but it has spread all over Europe. I didn't find out about that until about ten years ago when a fan from Canada wrote to me and said, I just figured out that you're Beverly Ann, because I went by the name Beverly Ann (early in her career). I said what are you talking about? I googled Northern Soul and I found out there is a following for the two records that I had on RCA. "You've Got Your Mind On Other Things," is worth a whole lot of money, because it is fairly rare. I will see it on eBay from time to time. It usually goes from a couple of hundred dollars up to $1,000. I tried contacting all of my relatives and I said you know that record that I sent to you, because I gave it away, do you still have it? I have a few. Since then I have done a few appearances with the Northern Soul people. They came to L.A. a few years back and they had a convention. It was quite interesting. There were (some) people there who never became successful as artists, but they were like superstars at this convention. There were other people like the Supremes and Jewel Akens who were there and they were Northern Soul stars. It was a very interesting movement and it is still going on. That was fun and those records still live.
At the time I was also doing a lot of TV appearances around the country. There was a show out of Cincinnati called Upbeat and all over the country there were these local TV shows. There was also the Steel Pier in Atlantic City, which had a very big show. In fact, the guy who did it, Ed Hurst interviewed me a few years ago and he is still around and he is doing shows once in a while. There were all of these local shows and on the weekend my father and I would go to them. My father managed me. I worked with Tina Turner and Gladys Knight and the Pips and all of these big artists. It was really fun doing the record. I got so much experience and exposure during that time."
After a successful Off-Broadway run, the musical Hair opened in 1968 on Broadway and one year later Beverly Bremers joined the cast.
"I was originally going to audition for Hair when I was in high school and then I ended up not doing it, because we thought it was a weird name. Then after the show came out, I bumped into some friends at the commuter train and they said, we just came from seeing this show and you are so perfect for this show, because you are a Rock singer. I had tried to get into musical theater and I just didn't have the kind of voice they thought I should have, especially with the way I looked. It looked like I should have a little soprano voice, which I didn't. I had run into a pretty big agent who said to me, if I can ever help you, let me know. I called him and I asked him if he meant what he said and he said yeah. I said can you setup an audition for me for this show. I don't want to go on a cattle call. I want to have an appointment. He said you are crazy? Nobody ever gets into that show. I said, I saw the show and I sat there thinking, oh my I am so perfect for this show. He setup an audition and I got in immediately. They said to me, do you want to do it in New York or when we are opening in L.A.? I was just a kid and I wanted to be on Broadway. I didn't know anyone in L.A., so I chose to do the New York production. It was a great experience and it was also a frightening experience. There was a lot of backstage tension and a lot of stuff that was not fun. I left the show after six months and I auditioned for The Me Nobody Knows and I fought my way into that one, because they originally wanted to do it as an all black show. I convinced them that they needed me and they agreed. We opened up Broadway in May of 1970 and we were a smash. (Beverly Bremers started with The Me Nobody Knows when it was still an Off-Broadway production). There was an equity strike and nobody was sure what was going to happen and how long the strike was going to last. The producers decided to move it and so that is what we did. We went to Broadway and we were nominated for six Tony Awards. We won two Drama Desk Awards and the Obie Award (for best musical). We had a big disappointment, because that year was the twenty-fifth anniversary for the Tony's and it was the only year that they decided not to have the nominated shows perform. We were so disappointed, because we were all kids. During that time I was on Merv Griffin, David Frost and the Tonight Show a couple of times doing songs from The Me Nobody Knows. I also put out a single from the original cast album (which she was on). I was phasing my name from Beverly Ann to Beverly Bremers. On those I am Beverly Ann Bremers. I put out a duet called "Sounds," during that same time and I recorded "Don't Say You Don't Remember." I was very busy (laughs). The early seventies were just crazy," she says.
Bremers recalls how the song "Don't Say You Don't Remember," came to her, "When I did the original cast album for The Me Nobody Knows, I met a guy there who looked like a hippie and I couldn't figure out who he was, so I went over to him and I said who are you? He said he worked with the publishers Metromedia. One thing led to another and we ended up dating (and she married David Lipton). During that time he said, you should be doing more records. You need to be recording. He talked to two of the writers at Metromedia, Helen Miller ("Foolish Little Girl," by The Shirelles and "It Hurts To Be In Love," Gene Pitney, both written with Howard Greenfield) and Estelle Levitt and he said come up with a song, so we can go into the studio and record. That was "Don't Say You Don't Remember." We had already paid for it and we went in and we did everything on spec. Back in those days you could get the top musicians and studios for demo prices and then you would shop the master. If you sold the master to a company then you could pay them your regular rates. That is what we did and Scepter (Records) bought the master and they put the record out.
It was a freak record. It didn't hit right away and it was in the Hot 100 in late '71, which is when it first came out. I then did another song and the week that it came out, somebody started playing "Don't Say You Don't Remember," in San Jose. We don't know why, but he just decided to start playing it and they started getting requests, so Scepter pulled the second release (the other song she had just released) and re-released "Don't Say You Don't Remember." It made it all the way to the top 20 (# 15) in '72. In some areas this record was really well-known to a lot of radio people. In some areas it was a hit twice (she laughs). I remember some disc jockeys telling me it had been in their top 10 and then it came back. It was like here's an oldie that is not an oldie. It was literally on the Billboard Charts for nine months. It was really weird. It was very strange, so consequently I didn't take the record all that seriously, because it was sort of haphazard. I stayed in The Me Nobody Knows and then they asked me to go back to Hair. Someone saw the show, didn't read my bio and didn't realize that I had been in the show before. They dangled the carrot with the one part (the female lead Sheila) that I knew I was perfect for and that they thought I was too young for originally. I knew I was destined to play this part and I went back into Hair. It was the part I knew I should have been playing all along. That was somewhere in '71. I was in it up until it closed. I think it was July of '72.
All of this was going on while the record ("Don't Say You Don't Remember") was out there, but I didn't tour or anything. It wasn't until I heard it on the air in New York that I realized I had a hit record. New York was always last, New York and L.A. I did take a few days to go and do American Bandstand."
In 1972 Beverly Bremers released a follow-up song to "Don't Say You Don't Remember," on Scepter Records.
"We're Free," was banned on a lot of stations, which sounds hilarious now. Back then a lot of people didn't like the (idea) of living together without being married. That was the theme of the song and ironically it was a huge country hit. The Bible Belt didn't care. It never got airplay on the coasts, but it was huge in Canada and in the South and the mid-West. It made the Country charts. Top 40 is still pretty darn good. The record company was in trouble around that time as well. It didn't get promotion and as you know, it is all about promotion. If the promotion people don't have the clout with the radio station programmers or even within a record company you can get lost in the shuffle, which is what happened to me later. Larry Brown and Irwin Levine ("Tie A Yellow Ribbon Round The Ole Oak Tree") wrote "We're Free," and a couple of other songs my album and they produced them as well. I was talking to Larry a couple of months ago and he said it is such a crime, because Scepter was in deep financial trouble at the time, so (the song) didn't get the promotion within the company and to the radio stations that it should have. In a way it's amazing that it even made it all at that point.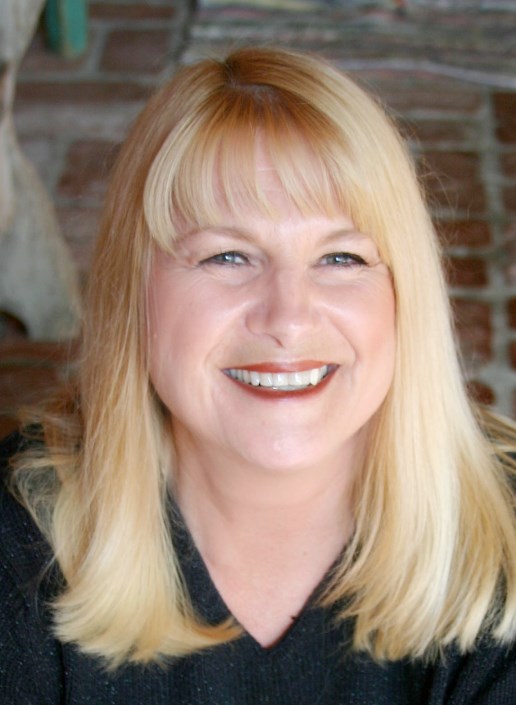 "Then we did the album I'll Make You Music (released on Scepter) and we waited to have two singles on the album. The album didn't make the Hot 100, but (it didn't get much promotion by Scepter). The title song "I'll Make You Music," made the Top 100, which again was pretty amazing considering it got no help at all.
(Digressing she says) It is an interesting story, because the record label president was really an anomaly. She was the only female record president during that time. She had her own distribution and it is a pretty amazing story. They had a Broadway show about it a few years ago called Baby It's You. It was about The Shirelles, but it was really about Florence Greenberg (the president) and the rise and fall of Scepter.
(Today) there is Youtube and Soundcloud and a lot of the other independent outlets, through which you can get some buzz going and that's the good news. There is still so much great talent and so much great product out there that never gets heard and it's a shame," she says.
As the mid-seventies dawned, Beverly Bremers once again turned her focus back to acting. In 1975 she appeared in the NBC movie The Journey From Darkness. In 1977 she appeared in the made for television movie Once Upon A Brothers Grimm, co-starring as Queen Berta. Dean Jones starred as Jakob Grimm and Paul Sands appeared as Whilhelm Grimm. Beverly Bremers also appeared in the Los Angeles production of The Rocky Horror Picture Show.
In 1981, Beverly Bremers and Ted Lange (portrayed Isaac Washington in the television series The Love Boat) debuted their musical I Was Born A Unicorn based on the life of Shakespearean African American actor Ira Aldridge who was critically acclaimed throughout Europe and in Russia during the early and mid-1800s.
"Ted and I were in Hair together, this was the second time when I went back into Hair. We became friends and we stayed in touch. When I moved to L.A. I got into songwriting, which he knew about and he came to me and said I have this idea for a show. I have access to the L.A. Cultural Centre where we can put on this big production and would you like to write it? I said yes and I did (you can hear the smile in her voice). He was still doing The Love Boat at the same time as we were working on the show. I don't know how he did it. He was trying to get his directing career going and that was his main interest and it still is. He has also written a lot of plays. I still see him. He came to the house at Christmas. He was one of those people that I made friends with and it just stuck. We did the show and as it is with so much local theater if you don't have the right connections there is nowhere else to take it. A group did it last year. We are hoping to still get another production. Interestingly enough, Ted told me he was just interviewed for an American music magazine, because they are doing a retrospective of Ira Aldridge, which is what our show is about. He was the first black Shakespearean actor. They interviewed Ted and they asked for pictures of us together and some show pictures. Who knows? Maybe when that comes out, you never know. I think it comes out in April and it might create some interest in our show.
Ted went to the Royal Academy of Dramatic Art (London, England) and that is what got him going (about Ira Aldridge). I thought it was an incredible story. One of our sources was someone had written a biography (about Ira Aldridge), so we used that and we started doing research. It is a fascinating story. He would perform in foreign countries speaking English. They would be so moved by his performance without ever understanding the words. They said he may have been the greatest actor of all time. I wrote the lyrics and the music and so did another woman. It was kind of weird, we did some songs separately and some songs we collaborated on and Ted wrote the book," says Bremers.
Other accomplishments by Beverly Bremers include writing the theme song for Disney's television show Mousercize that also spun off an album of the same name for children. The album went platinum. She had a recurring role in the popular television series Veronica Mars. Her song "Once Upon A Night," co-written with Jackie English was licensed for the movie Hopscotch.
Beverly Bremers co-wrote The Glitter Palace, which received The LA Weekly Best Musical Award.
"The Glitter Palace took place in this surrealistic bar where all of these misfits perform and they played dual roles. They had normal roles by day and these really strange characters that performed at night. There was a magical bag lady in it. It was a crazy show. Because I worked with so many crazy performers from Broadway over the years I was able to get some really great people to be in the show and the show ran for nine months in Hollywood. A lot of people came and went. One of them was Mel Carter and he did a duet in the show with a guy named Brian Lane Green, whom I discovered at an open mic performance. The two of them had a duet that absolutely brought the house down every night. They were invited (to perform on Broadway). Mel decided not to go, but Brian did and he ended up in several Broadway shows and that was the result of a video from the show The Glitter Palace. Marsha Wallace who just recently passed away was in the show, as was Orson Bean and Michael Tucci. I was also in it," says Bremers.
Beverly Bremers tells us about a new album she has coming out. "I try to do a new one every couple of years. I did one a couple of years ago called, Don't Say You Don't Remember Beverly Bremers (2005) and I had "Don't Say You Don't Remember," (the song) on that and a whole bunch of original tunes. I just did one (album) that is kind of Jazzy Bluesy, called Been There Done That: Prime Cuts. I call it The Prime Cuts, because there are six on there and then eventually I will go in and finish and do a full length one. I am also going to do a sixties (album) very shortly.
I have been doing a lot of oldies shows. The seventies are finally coming into their own. There was a time when the seventies wasn't interesting to anybody and they were still dwelling on the fifties and the sixties. I have a couple of shows coming up and they want things from the sixties and the seventies. I am working on a (CD) now that I hope I will have ready by the time that I do the gig. I am doing some of my favorite sixties songs and I will probably put my RCA ones on there too. Those are also from the sixties, so I figure why not! I worked with two of the top arrangers, which I didn't know at the time, because I didn't know any better, Artie Butler and Jimmy Whizner who were both quite well-known (Butler's arrangements include, "Sally Go Round The Roses," "What A Wonderful World," with Louis Armstrong, Neil Diamond's "Solitary Man," Neil Sedaka's "Laughter In The Rain," and Dionne Warwick's "I'll Never Love This Way Again,"). They are still around and I actually got in touch with them not too long ago.
Beverly Bremers adapted story of O Henry's The Gift Of The Magi is in the pre-production stage and it is a musical.
Please visit Beverly Bremers website.
Interview by Joe Montague Published March 16, 2014, All photos property of Beverly Bremers and are protected by copyright © All Rights Reserved
All itext protected by copyright and is the property of Riveting Riffs Magazine © All Rights Reserved.