Interview by Joe Montague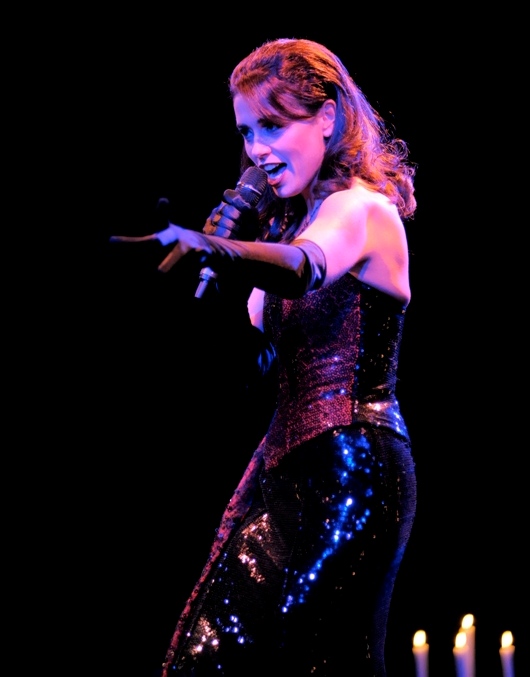 British singer – songwriter and actress Melanie Stace, who has been lighting up the Metropolitan Room in New York City, is in the midst of recording her second album, The Key Of Me, which in many ways is a more personal album than her debut How Lucky, as all of the songs are originals from Ms. Stace and as the title suggests, touch upon the key or various keys to facets of her life and experiences. For her new album, Melanie Stace is collaborating with Wayne Brown.
"I had a charming meeting in London with a guy named Wayne Brown and he said, come to my studio and hang out and let's see what happens. The first day that I left his studio, I had (already) written my first song, which is called, "Living Without Your Love." I wrote the lyric and the tune, but Wayne does all the lovely chords. The influence is from Wayne, but what came out is very interesting. Another song, "Closing In On You," came out very R&B. It is like west coast R&B and who knew that was coming? We did an up-tempo one called "Fever," and the song "The Key," came out. They are starting to be fully orchestrated now. The people to whom I played them were very encouraging to me and I am going to continue with it. Once I start, it comes very quickly. Since I have been in New York I have written a couple as well. I have written on the backs of match boxes and things," she says.
For her debut album, How Lucky, Melanie Stace had a pleasant surprise from a personal friend, the iconic pop singer Petula Clark, whom she describes as being young at heart.
"She asked me what I was doing and she said, 'I think we should do a duet.' Her musical director was also working with me and we narrowed it down to a couple of great songs. "I Know Him So Well," is a beautiful song from the musical Chess and I think we sound wonderful on it. I am very proud that I could record it with her. The musical (features music by) ABBA (specifically Benny Andersson and Björn Ulvaeus). It is basically a duet between the wife and the mistress and it is very poignant. Petula did a fantastic job and we also got some very nice critical acclaim for it. Not a lot of people have done music from Chess. The (duet) is great, it is there forever and How Lucky," she says.
Melanie Stace grew up in Hastings, where the famous Battle of Hastings was fought in 1066 and she refers to herself as a seaside girl from East Sussex. It is not by accident that she became a singer-songwriter.
"I come from a very musical family. My mom is an Opera singer and my dad is a writer and a director. He is also a professor of languages, as well as being incredibly musical. He is a Jazz pianist among other things. My brother, John Wesley Harding is a folk singer and novelist. I am in the middle and then my little sister is also an Opera singer. We were always encouraged to perform and to do little plays. My mom always taught and the other day she reminded me that I used to sit under the grand piano and I would listen. I probably started that when I was about two. She would play music and I would just dance and then I started dancing lessons at two (years of age). My grandfather was a magician and my grandmother was a magician's assistant. They met and decided to put together a little act to entertain the troops during the war. I have photos of my grandfather pulling rabbits out of top hats," she recalls.
"I did all of the acting examinations from about eight years until sixteen or seventeen years old and then I left school and I went to the London College of Dance and Drama where I did a three year intensive dance and drama course. I always knew that I would not dance full-time, because I am very tall for a start and I always liked the acting side of it. I was also always singing. My goal was to become a potential triple threat. I love the versatility of it all and I love to be able to look for different things," says Ms. Stace.
Early stage roles included portraying Gypsy Rose Lee in the Cheltenham Repertory Theater's production of Gypsy, when she was twenty-four years old.
"It was an amazing role. There I was playing a vaudeville stripper, who starts off as a tomboy and who is told that she can't do anything, that she is useless and then by the end of it she turns into a piece of work (she laughs), as she turns on her mother. I had to work extremely hard to do that and I loved it. It was really one of the best roles that an ingénue could play. I was supposed to come to New York City to do it when Tyne Daley did it, but I didn't have a green card. Then Tyne Daley was coming to England to do it, but she didn't do it, so it was third time lucky for that one, because I ended up doing it," she says.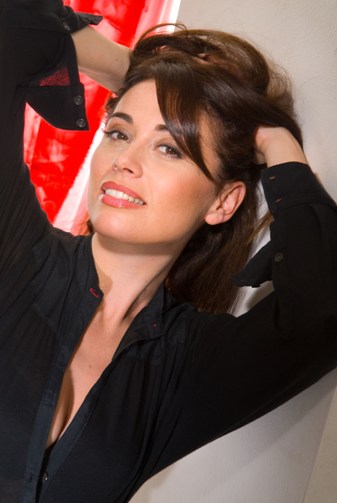 Other roles included playing a bespectacled, non-dancing sister in Hot Shoe Shuffle and becoming a mistress in Marc Camoletti's Don't Dress For Dinner.
"Hot Shoe Shuffle is about seven Australian tap dancing brothers and their useless sister, who can't do anything, but they have to put her into their act, otherwise they won't inherit their late father's money. As a dancer I had to forget everything that I had ever learned, because even as dancers, we stand differently. I had to unlearn everything. The director said, 'Look we have to put glasses on you or to do something.' I approached it from the acting side of it. I tried to find it within myself (to become) too clumsy and too tall and a bit blind, as (my character) kept tripping over things. I used my acting chops and the beautiful thing about that is that I did tap dance in it. Trying to keep up with those seven boys was hard (she laughs). By the end of it they say (to her character) go ahead and sing, we know that you can, so I got to sing "How Lucky Can You Get," and "Birth of the Blues," with a sixteen piece big band," and it is easy to detect in her voice how thrilled she was to have this experience.
On Melanie Stace's website, there is a video of her performing "Birth of the Blues," and it is an awe inspiring rendition, as she clearly demonstrates that she has a big room voice and that she knows how to dig deep to deliver passionate vocals.
"I never thought that I would ever be able to sing a scorching rendition of it. It lifts me up and it has become a part of me now. I can lose myself in the song. Here is this English woman and a) how am I making this sound and b) how am I making that volume. They (usually) don't go together, but now I think it is quite a good gimmick," she says laughing.
Melanie Stace also appeared for eight years on BBC's long running program The Generation Game Show, which featured family members competing against one another, as they learned how to bake a cake, or tap dance, body paint or how to serve up lines from Shakespeare.
Melanie Stace is performing on Saturday, July 23rd, at 9:30 pm in New York City at the Metropolitan Room. She will be appearing with pianist and musical director Doug Overhamer, bassist Greg Chudzik, drummer Eric Halvorson and guitarist Tony Romano. She tells us that her concert will include songs from George and Ira Gershwin, Cole Porter, Irving Berlin and Sammy Cahn. She will also perform a couple of personal favorites, "That Old Devil Called Love," and "Birth of the Blues," as well as some original songs.
Interview by Joe Montague, all rights reserved, protected by copyright © August 2011 Return to Our Front Page