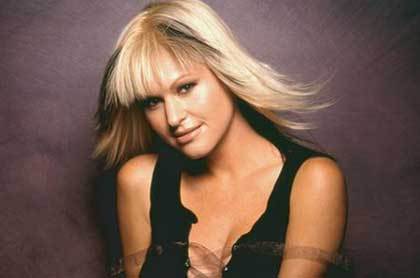 To enhance the old school sound, Mindi Abair went out and recruited musicians who were either part of the original sixties and seventies music scene or who embraced the funky groove that she envisioned for the album In Hi-Fi Stereo. "I did a video for Playing For Change. They do videos where I will play in Los Angeles and then they will send someone with that recording to Egypt and have a drummer in Egypt play on it. They film it all and at the end of the day you've got sixteen people playing together from different countries and all making music together. It is such a cool thing, I did a video for them last Christmas and the drummer on it, who I never got to play with, was James Gadson (Martha Reeves, Quincy Jones, Herbie Hancock). I was such a fan of James Gadson. He played on every Bill Withers hit, he played for Smokey Robinson and all of these people that I admire. He is 71 years old and he has seen some life. I am doing this record, paying tribute to the music that I love and it was music that inspired me on the way up and here is a guy who played on a lot of it. I am a huge Bill Withers fan. I have listened to James Gadson play drums for him for so many years and I just soaked it in. I would love to play with him. I heard that he was playing at a little Blues club just down the street, I went down, I had a few drinks, I talked to him (you can hear the smile in her voice) and I said, 'I did this video with you and I would love for you to play on my record. I explained to him what it was and he said yes (you sense the gratitude in her voice) and the rest is history. We got him in the studio and he brought such a vibe to the music."
Abair also turned to a friend, bass player Reggie McBride with whom she has played, at various times, for more than fifteen years. "Reggie's first gig was with Aretha Franklin. She literally went to his house when he was fourteen and she said I would like for you to come on the road with me and his mother said no (she laughs) He's too young and she made him wait until he was fifteen and then she sent him on the road with Aretha Franklin. I have played everything with Reggie through the years from parties to shows to concerts. I decided that he was the perfect call, as he kind of brought that old Motown vibe. He has a funkiness to him. He plays now with my friend Keb' Mo's band. I sat in with them over the years and I have done Keb' Mo's records. Reggie was just a perfect call on bass," she says.
"Then there was Randy Jacobs on guitar who sits in with my band when my regular guitar player cannot be there. Randy is amazing, he was a member of Was Not Was and he is on Bonnie Raitt's albums. He is this bluesy, beautiful player from Detroit," Abair says.
As for the song "All Star," Mindi Abair says, "This song was born out of a love for that Ramsey Lewis sound. I love that groovy drum beat that you are going to dance to and you have a piano player, just plunking around and doing some fun fills That is how the song began with me playing around doing a sax melody, strutting around in front and having a piano player just sitting back and just kind of grooving. For the chorus I really felt like I wanted to shift gears and slap people in the face with it. I wanted a big chorus, unlike those old jazz records. We put a huge chorus in and my words in the studio, to the band were if people don't have their arms up dancing when this chorus kicks in, we have done our jobs wrong. We have to play this song and be really funky, fun and laid back. When the chorus comes in, it's all about a party. It's all about people hopping up in the air and having their arms waving. I really think that is what we accomplished. I wasn't trying to make an old jazz record; I was trying to make a record that was a throwback and was inspired by older sounds, (yet) using my sensibility today. I think that "All Star," sounds like the best example of that on the record."
Some of the songs on the album, including "Get Right," were penned with Abair's friend Wayne Rodrigues, who co-wrote the chart busting Pop song "Unwritten," for Natasha Bedingfield.
"We had breakfast when I was starting to write for this record. We were just hanging out and I told him, what I was going for. All of a sudden his face got really serious and his eyes got big, as he said, 'I love all of those old horn bands.' He was naming off all of those old records that he grew up with and I said, 'I just knew you as the guy who wrote a bunch of pop and we've written a bunch of songs through the years. He said, 'No, I love jazz. I want to write with you for this. This is totally something which I can have a blast with.' When we went up to his studio, sure enough, he had records, records and records. There were vinyl records everywhere, so we started pulling out records and just getting inspired, whether it was King Curtis, Earth, Wind & Fire or Charles Wright & the Watts 103rd Street Rhythm Band. A lot of these songs had vocals on them and Wayne looked at me and said, 'I know this guy and you would just love him, Ryan Collins. Nobody really knows who he is and he doesn't have a record deal yet. He is this amazing vocalist, let's call him.' Wayne called him, he came over and we just started riffing together. We sat around a room and we played off of each other and we came up with the song "Get Right." It's funny anyone who heard the demo of that song for the record, said, "That's got to be on the record." It's such a cool vibe. Here was Ryan who isn't signed to a record label and Wayne Rodrigues who is known as a Pop guy and me. It kind of sounds like an odd (combination) of people, but I think we wrote some magical stuff. I am such a fan of Ryan Collins' voice. I just can't say enough about him. It was so fun riffing off of each other. He has such an instrument with his voice and it is great."
We have barely scratched the surface of all the exciting things which Mindi Abair has going on in her life right now and if you want to hear more from this very talented saxophonist, songwriter and singer, keep watching Riveting Riffs Magazine, as in the days ahead we will be airing on our new website and radio channel The Person Behind the Music, the audio version of this interview during which Mindi Abair talks about her new role with NARAS, the filming of the Adam Sandler movie, growing up as the daughter of a musician and she provides more insights into the creating of the album In Hi-Fi Stereo.
Interview by Joe Montague, all rights reserved, protected by copyright © April 22, 2010 Return to Our Front Page