A White Album, by American singer and songwriter Rain Perry, which will be released on April 15 (2022) is a lot of things, a collection of songs with an activist theme, some original and some covers from music icons, it is heartfelt, and it is sincere, but what is most of all is very, very good. It was our pleasure to sit down with Rain Perry recently to discuss her new record and why these songs are so special to her.
She says, "It is definitely a concept album. It is somewhat of a sequel to my album Cinderblock Bookshelves, and it was a memoir in music about me growing up as a hippie kid raised by my dad. This record, A White Album, is me looking back at my same life and my same family, but through the lens of race. It is called A White Album, because it is me telling my story. I think most larger topics are best addressed through people and it is my way of wading into a fraught conversation and to talk about some issues that we seem to be having a hard time talking about right now."
Although the common thread is raising awareness of societal issues, the songs on the album do not come across as preachy or even protestation, but instead seem to be asking the question, why are we still here after all these years, far removed from the civil rights movement of the 1960s and yet in many ways the needle seems to have barely moved.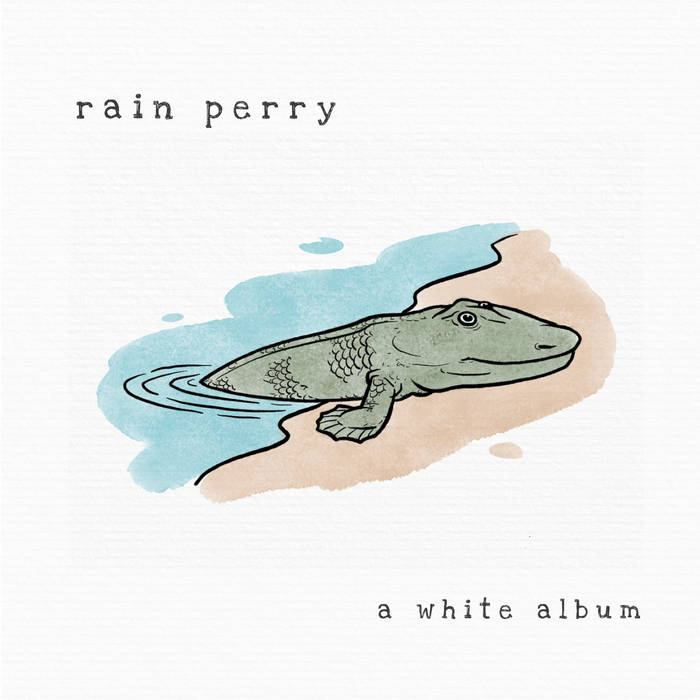 "Thank you, that is what I was shooting for. I think the best way to empathize is getting to know somebody and to see the way they are trying to solve the problems we are all trying to solve, how to be happy, to be fulfilled, and to be successful in life. I don't think anybody really changes by being lectured.
The most moving albums to me are ones that inspired this album, like, some of the great socially conscious records of the sixties and seventies, Stevie Wonder's works on Innervisions, What's Going On by Marvin Gaye and Aretha Franklin, Young, Gifted and Black. They are songs that talk about your own personal experiences in life. I think they have a way of opening the hearts of people, instead of them building fences.
I have plenty to learn and a lot of this is me wrestling with my own process of trying to be fairer and more open hearted," Rain Perry says reflectively.
The gentle opening of the first track, "Melody and Jack," is a true to life ballad, drawn from Rain Perry's own life. It is the story of her mother's life, a white girl who had a black suitor, who had a crush on her. The story was told to Rain Perry by her grandmother.
"Melody was my mom. That was her name and she died when I was very young and many of the stories, I have of her were told by other people. I remember the story that my grandmother told me more than once when my grandfather was working at a shipyard. I think everybody's dad worked at the shipyard. My grandmother told me these stories of my mom and her group of friends who were just running around. One of them was black. Jack is not his real name. I have no idea what his real name was. One day he told my grandmother that he was in love with my mom and one day he would marry my mom. I always thought it was a cute poignant story until recently when I took a fresh look at it.
I thought this would have been the mid-fifties and Emmet Till, was murdered right around this time. He was in jeopardy for expressing a crush on a white girl. Something bad could have easily happened to Jack, because of that. I had so much empathy for him, because of the reality of it, but also because of the loss of innocence. It is very likely (Jack's) mom had to have a talk with him. It is a talk that almost always the parents of black children have to have, which is to be careful. You are looked at a certain way and you have to be prepared to deal with that. It seemed like a good way to start the record, because it is something from my own family. It is from my own life and me coming to terms with certain realities that I did not understand when I was little.
When we figured out that was the one to start out with it really felt right. This is a good way in. It is a window to look at these larger issues through a story that I think is pretty relatable," explains Rain Perry.
The second song "Money," can best be described as a fictional ballad, inspired by real events that were commonplace and it is recorded in a combination of sung vocals and spoken word.
Rain Perry talks about the song, "That song is an up-tempo, singalong song about the federal housing administration practice of red lining. I didn't know anything about that policy. They never affected me, so I didn't know what they were. I have a friend who teaches U.S. history in high school up in Oakland and I don't know how we got on the topic, but she explained it to me.
She explained that after World War II the sailors and soldiers returned and they got the GI bill which made it possible for service members of all races to get a mortgage and get an education. The purpose was to help to strengthen the middle class, but because of the racist housing policies they drew literal red lines around neighborhoods on maps and they would not lend money to banks that integrated their neighborhoods. It was perceived as a risk. If you had integrated neighborhoods, (the perception was) people would be fighting with each other and that was financially risky. They drew these red lines around neighborhoods and they codified segregated housing lending.
I use in the song (the example) of two service members, who are friends and they come back and one is black and the other one white, but when they get their GI bill the house that the white soldier can buy is able to appreciate in value and it is in a nicer neighborhood than the one that the black service member was able to buy. The next generation comes around and the white service member can get a college loan for his kids, because his house now has equity. The other service member can't and so it goes. It is the building of wealth and the ability to do better each generation and that is why even though those laws are illegal now, the damage was done in terms of wealth and generational wealth.
For me it was really eye-opening to see how the mechanics of these inequities are continued on and why they are still affecting people today. I don't know the answer. That is why the song says, "We've got to talk about the money." Certain remedies can be debated and people of good conscience can approach these questions about reparations and loaded issues. We can solve those if we put our minds into them. Those are debates that we can have, but whether or not this is fair and still hurting people that's not debatable."
As for why she says she recorded "The Money," in both spoken word and sung vocals she laughs and says, "It just came out that way. I didn't mean to write a little rap section in the middle, but that is what came out. I pictured a chalkboard dropping down and explaining things in the middle of the song. It just seemed right."
For the fourth song on A White Album, Rain Perry turned to a song written by a trio of iconic songwriters, Barry Mann, Brenda Russell and Cynthia Weil and she had Austin based singer Betty Soo join her on the song.
"I am a big fan of Betty Soon. Besides being a stellar human being, she has the most beautiful voice. I always knew I wanted to have friends perform on here with me, partly because I always love to invite people that I love and respect to be guest artists on my records. I try to do that on each record with somebody or more than one person.
Also, a group of us are all trying to say this and do this. Once I decide to do a cover and I usually do a cover or two on each record. It is a satisfying way to conclude a record by including stuff I didn't write. Once I figured out that was a song that I wanted to do, Betty Soo immediately came to mind. She sang it so well. Her voice is this beautiful and supple instrument and she blows me away," she says.
Continuing to talk about "None Of Us Are Free," Rain Perry says, "I wanted to do an up-tempo song that captured those great records, but I didn't want to do one that was too familiar. I started researching protest music and I came upon Solomon Burke's version of that song. Maria Muldaur had a version of it and Lynyrd Skynyrd did too. It is still not super well-known and as soon as I heard Solomon Burke's version of it, I thought it was perfect. Not only did it lend a funk feel to the record, but it also has such a great message. That is a message that Martin Luther King, Jr. talked about and it has been a bit of a rallying cry for the continuing civil rights era. It is fun. It is a winner.
(The groove) is largely due to Mark Hallman, because he played all of the instruments on that song. He plays all of the instruments on the record, except for a couple. Each year Mark picks a new instrument to learn and upright bass was the most recent one."
The mood of A White Album, harkens back to the 1960s and artists like Bob Dylan, Joan Baez and Pete Seeger.
"I see this record that way for sure. For most of my other records there has been that amount of tradition, but they have been more personal and about what I am going through at any given time. That is what I am writing about. This is the first album in that kind of protest or socially relevant album that has really had that theme for the whole project. Those are all artists that I love. I am a big Springsteen fan and I love Joan Baez.
Activism, being a hippie kid and being raised among people who were doing that about various issues, it felt very normal to me and it was just what you did.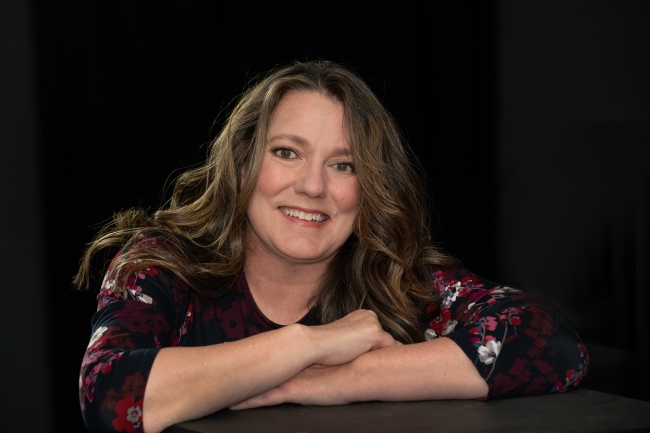 As I became a musician, watching the No Nukes concert and the concert for Bangladesh and just seeing how music and activism were going hand in hand it seemed very normal for me. I have been involved in activism, from protesting in favor of a nuclear freeze and all the way up to in college trying to get our college to divest from South Africa. I co-founded an environmental organization that deals with oil and gas policies in my area. For me it comes down to the same idea that everyone is deserving of being healthy and happy.
This is the first project where the project itself is a form of activism. It seems it is difficult for people in the United States to talk about race. Either people refuse to talk about it or they are screaming at each other and neither one of those is going to get us anywhere or improve things. I am using this project and record as a way to have an open-hearted conversation (concerning) a topic that is really hard to talk about. That is my goal and that is what I am trying to do," she says.
Those values are being passed down in Rain Perry's own family, "I have two daughters and a grandson. If you see your parents modelling equity and fairness hopefully that is what you learn.
One of the most humbling things about this project for me is seeing how much I still have to learn. I am asking myself where are my blind spots? What do I still need to try and understand? If we do that, it can't be bad and it can't help but move things forward.
One of the conversations that I find myself in is with people who are white and say I don't want to be made to feel guilty for something that happened before I was born and I don't have anything to do with slavery. I don't think the right question to ask is am I personally responsible for this? The inequities continue on, we are here now and I think it is our job to figure out how they are continuing? What can we do to help? How can we find out the ways that we are perpetuating them that we don't even realize?"
Akin Adderley, the granddaughter of Cannonball Adderley appears on the Stevie Wonder song "Visions," which is the third song on A White Album.
"Since the record is about being white, growing up white and looking at that through fresh eyes, it felt particularly poignant to have a black artist sing it as a duet with me and have us both sing it as imagine what that could be like. Akina Adderley is such a gorgeous singer.
The song is also different, because it is not my usual Rock and Roll instrumentation. It is more of a Jazz trio type of instrumentation. Mark Hallman (who is also the producer) is playing upright bass and a local guitar player Martin Young, plays the beautiful guitar part. Mark's son Taylor plays the piano and Wilco's Mikael Jorgensen did the keyboard part. Those songs are complicated (emphasis on the last word). This song is a beast, but it is a beautiful beast. After we finished recording it everyone was falling in love with Stevie Wonder all over again," she says.
The song "Lady of the Harbor," is the next to last missive on the album and it draws its inspiration from the poem New Colossus by Emma Lazarus and whose words appear on a plaque at the base of the Statue of Liberty.
Quoting some lines from the poem Rain Perry says, "It sounds like she is taking pity on these wretched souls coming to the American shores. That is not what the poem is. She is saying I don't want your kings and those (types of) people, these people (the immigrants) are the ones I want.
I started thinking of the people who came to America for opportunity, they were trying to build a better life or they were leaving something horrible or they were brought here against their will, those are the best and brightest of us. If you can come here under those conditions, make a life for yourself and build something here that to me was the real promise of America. That is what I am hoping to appeal to and if we can really talk about race, we can get through this, somehow constructively and embrace what makes us strong, which are the things we bring. I find that really inspiring.
Also on that track is the Pihcintu Multicultural Chorus and they are a group of girls who are all refugees. Over twenty years it has gone onto different (choir members) as the girls get older and move on. It is so moving, and their voices are so powerful. They join me on the bridge of the song. It gives me chills."
The Pihcintu Multicultural Chorus becomes a metaphor for the lyrics.
Hopefully, in listening to what Rain Perry has to say about the songs on her new record A White Album, you feel like you know her a little bit better. You can listen to "The Money" here and "This Is Water," here. Please take time to visit the Rain Perry website. You can also follow Rain on her Facebook page.
#RainPerry #RainPerryInterview #RivetingRiffs #RivetingRiffsMagazine #MusicInterview #ActivistMusic #MusicaEntrevista
This interview by Joe Montague published March 21st, 2022 is protected by copyright © and is the property of Riveting Riffs Magazine All Rights Reserved. All photos are the the property of
the producers of Rain Perry
unless otherwise noted and
all are
protected by copyright © All Rights Reserved.
This interview may not be reproduced in print or on the internet or through any other means without the written permission of Riveting Riffs Magazine.