We would be here all day if we attempted to list every one of the musical accomplishments during Sally Stevens' career, but throughout the course of our recent conversation with Sally and in the account of that interview which you will read here, we will attempt to give the reader a glimpse into the career of one of America's and the music industry's most successful people, during this two-part interview.
Sally Stevens has performed and recorded as a solo singer, a session singer, she has scored feature films and she has worked as a vocal contractor, auditioning and hiring the singers and choir members who appear on major films and her film work as relates to music now encompasses more than 600 films, including Academy Award winners and nominated movies. Here are just a few of the films that Sally Stevens has worked on, Tomorrowland, Butch Cassidy and the Sundance Kid, The Secret of NIMH, Dr. Zivahgo, The Sound of Music, Bridge of Spies and Jurassic World.
She toured and recorded with Burt Bacharach and she lent her voice to the records of, Frank Sinatra, Andy Williams, Country Joe and the Fish, Neil Diamond, Michael Bublé, Percy Faith and Sonny and Cher to name just a few of the iconic artists with whom she has worked.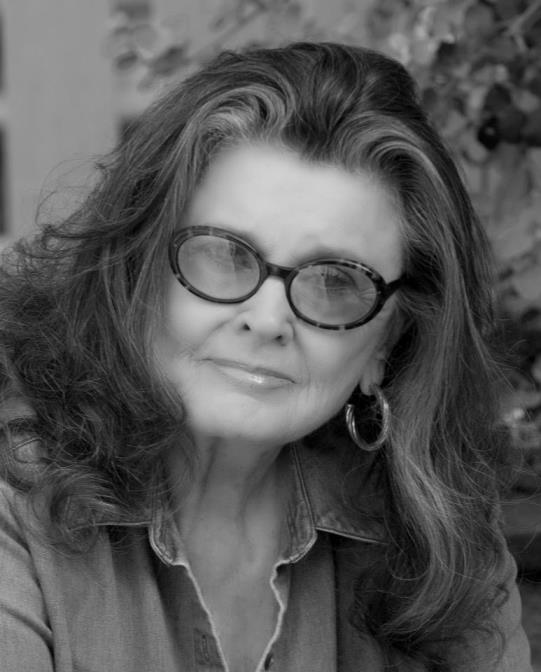 Sally Stevens grew up in Los Angeles and in Tujunga located in the Greater Los Angeles Area.
"My mom (Betty Clarke) and dad (Ken Stevens) and step-father (Tom Clarke) were all singers and my mom and dad met in Chicago when they were both in radio. My dad came out here first and he worked on the Joe Penner Radio Show and he also worked with Ken Murray's Blackouts. He also did several movies and in one of them he was the romantic on screen lead with Jeanette MacDonald for a musical within a film. The film was called Broadway Serenade (1939) and the movie was about a Broadway show," says Sally Stevens.
She recalls how her mother got her start on the west coast, "My father was in the outer office of either Louis B. Mayer or Sam Goldwyn and he was playing a recording that my mom did with a swing band. Whichever one of them it was, stepped out of their office and said who is that young lady? My dad told him and he was asked how soon he could get her out there?
My mom was brought out under contract to MGM, as one of the sopranos that they were going to develop as a star. They were doing quite a lot of that in those days and my mom didn't have the personality and the confidence and the ego and all that has to go with it. She had the talent, but not the other qualifications just to be a star. It must have been heartbreaking to have that not happen, but she did end up working in film music and she sang with the The Ken Darby Singers (The Ken Darby Singers are noted for singing backup to Bing Crosby for the song "White Christmas") and the Walter Schumann choir (known as The Voices of Walter Schumann). She did quite a few film scores."
Sally Stevens' mother also provided one of the singing voices for the munchkins in the film The Wizard of Oz.
Stevens grew up in Los Angeles and her mother and father divorced when she was just 18 months old and her mother remarried when Sally Stevens was five years old. In between those years she lived with her mother in a duplex in Beverly Hills. Her father joined the army at the onset of World War II, while her mother continued to work in music.
In the blended family that Sally Stevens now found herself to be a part of, her step-father had two children through a previous marriage and then her mother and her step-father had three more children together. Her father remarried a woman who had a child from a previous marriage and they had two more children, so altogether Sally Stevens says counting her there were nine children in what she considers her family.
She recalls some of her earlier impressions of music, "I went to a couple of live radio broadcasts when I was probably seven or eight years old. The Catholic Church did a rosary hour and they also did a special broadcast at Easter. (A lot) of movie stars came and they did the Easter story and they took part in the broadcast. I had an autograph book with me on one of those visits and I got everybody's autographs and then I went home and I thought it would be a great idea to practice their autographs. I went over them and over them in pencil and I screwed them all up."
As for being around film studios at an early age Stevens says, "There has always been something magical to me and there still is about being on a film lot. I remember the first time that I worked on the Sony lot, which was MGM at the time. We walked through the gate that is no longer used, but it was the gate that opened from Washington Boulevard. That was where all the extras came on and it was almost like a little box office window where you checked in. That is just a sealed up wall now. The lot was quite different in those days.
The MGM scoring stage hasn't really changed much. The Fox (20th Century Fox) stage has been revised a little bit, but it is still very (much) the same. When I first started working on film scores there was the projectionist space high above the control booth. It was the hole or window in the wall where the projectionist operated from. That of course is no longer the way that it is done, but the little openings in the wall are still up there."
Sally Stevens started taking piano lessons when she was five years old, but she says, "I didn't like to practice, so I didn't practice and my mom stopped those lessons pretty early on. Once the lessons stopped then I practiced all of the time. I didn't take voice lessons and I still don't think it is very good for little kids to take voice lessons at a terribly early age. My mom started helping me with my vocal lessons when I was about twelve or thirteen. My mother had a degree in voice and piano. She was a very skilled and well trained musician. I worked with some simple arias and stuff that she taught me. When I was fourteen I won a PTA voice scholarship and then I went to study with an Opera coach."
It was while she was growing up in the town of Tujunga, a suburb of Los Angeles, that Sally Stevens really started to get her feet wet in music. Her high school presented Gilbert and Sullivan's Trial By Jury, in which she played the part of the bride. The local high schools also had musical assemblies and she says they often exchanged musical talent and she participated in those as well. She was a member of a quartet that performed locally at dances and like a lot of children who grow up in some sort of church background, Stevens also performed on Sundays as a soloist for several years.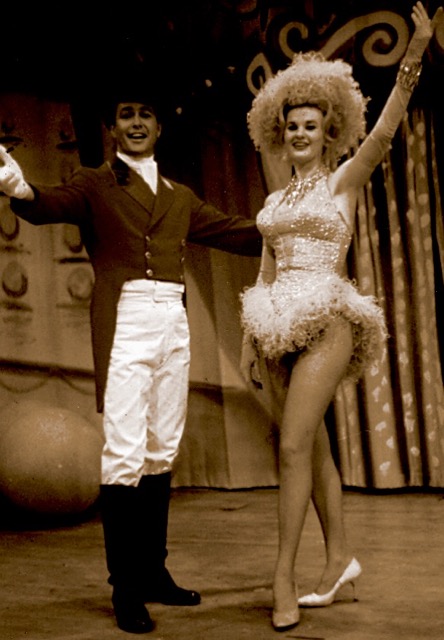 After high school, Stevens attended UCLA and in 1959 her step-father's manager introduced her to Herb Alpert and Lou Adler who asked her to record a song for the A side of a 45 record. They asked her if she had a song for the B side of the record and she went home and wrote "Maybe," and she vocalizes the melody, while relating the story. Alpert and Adler were so impressed with "Maybe," that they asked her if she could write another song and she did. The A side of the record became "A Silver Ring," with "Maybe," on the B side. The 45 was released on Dot Records.
Producer and arranger Leroy Holmes had just cut a record in New York City with a group of sessions singers and it was a Doo Wop version of "Over The Rainbow," and while Sally Stevens was still attending UCLA he contacted a classmate of hers Jack Walker and asked him if he could put together a vocal group of three guys and a woman (Sally) who would perform under the name The Baysiders, the name that had appeared on the record.
"We also recorded the rest of the album and we did the record hops at the El Monte Legion Stadium. The records got some airplay, but I don't think the other songs really took off. It was mostly that one record that got all of that attention. We did all of the appearances out here. I think that it was very disappointing to Jack that about the same time I got a call to audition for Ray Conniff.
Ray had not done anything yet in a public appearance, as an artist, but he had just recorded his first album with the Ray Conniff Singers with that vocal sound that he was developing that had the bop bop bop instead of words. We did a Christmas special a couple of years later," she says.
The year 1960 was good to Sally Stevens, as she toured the west coast of America with Ray Conniff and her record came out on Dot Records. At the same time she was promoting her record and she did a radio interview in Seattle.
"I finished that semester at UCLA. It was my junior year, my third year at UCLA and I came back to school in the fall for my senior year, but Ray had planned a forty-one nighters bus tour that began in late September of that year. I went on the tour and I never went back to UCLA. I didn't want to teach and I was learning more about the business and more about the kind of music that I knew I was going to end up singing by being out there and working. I met my first husband on that long west coast tour and we ended up getting married toward the end of it.
That was an interesting trip and it was like being on another planet for me, because I had grown up in California and I had never experienced racial prejudice. My parents were in the business and it is not that I grew up in a community that was a very mixed racial community, but we had Jester Hairston (an African American) who was a wonderful choral arranger and he did a lot of stuff for the Walter Schumann choir. He wrote several Gospel songs such as, "Mary's Boy Child," and he wrote "Amen," for Lilies of the Field," she says.
All these years later you can still hear how much the racial prejudice that she saw others subjected to still upsets Sally Stevens. It was a foreign concept to her, the girl who had grown up with an African American girlfriend in Tujunga and who attended the same school. The seventh grade Sally Stevens who had a crush on a Chinese boy by the name of Bucky Chung.
"Race was not something that I was conscious of. We were all just people. When I went on the bus in the south in 1960 it was like being on another planet to see drinking fountains with white and colored and restrooms with white and colored on them. I just couldn't handle it. I saw a documentary not long ago on PBS about the freedom riders, the folks who went through the south in the spring of 1960 and I realized that was only about three or four months before we were there. It was a time when people were trying to address change, but change hadn't happened at all. It was quite an experience to be in that part of the country," she says and in her voice you hear both sadness and distaste for the things that she witnessed firsthand.
After doing two tours with the Ray Conniff Singers, Sally Stevens started receiving calls about doing session work as a singer and then she went to Las Vegas and became part of the Randy Van Horne Singers who were booked as production singers.
"That was at a time when they still had a fifteen minute production number before the stars came on. We were the production singers at the Sahara (Hotel and Casino) for about fourteen weeks. Some of the artists were Steve Lawrence and Eydie Gormé. Then we came back into town for a while and little by little more session work began to happen.
I got a chance to go back to Vegas again, by myself and to do some solo work and that was (another) fourteen week stint," she says.
"When my daughter was about a year old in 1962 both her dad and I went on another long national tour (this time) with Nat King Cole. It was very, very special and it was the second to last tour that he did, before he passed away. He had already been diagnosed with cancer. He was a dear and gentle man. We didn't get to interact a whole lot with him. He took a company of twelve singer / dancers and I use the term dancer really loosely, because there was some very basic choreography, but primarily we were singers. It was a mixed group of six African Americans and six Caucasians. On that tour we didn't go through the south. We worked the Broadmoor Hotel in Colorado and that was the opening engagement that we had. Then we came back and did the Greek Theatre (in Los Angeles) and we did Seattle during the World's Fair. We also did the east coast and the tent circuit including, Westbury, Long Island and Framingham, Massachusetts," says Stevens.
She recalls that once again racism raised its ugly head, "Even at that time in New England we would go into a restaurant or a lounge and we would get a drink and the message that the black singers would get that indicated they were not welcome was a drink with an ice cube that had a fly in it. That was in 1962."
In 1962 the Danny Kaye Show, a variety program, debuted on American television and by 1963 and 1964 Sally Stevens was a regular on the show.
"It was a wonderful experience, because we were on camera with him quite often. We would rehearse and we would be there for at least three days of the week. We would be there for the read through, the choral rehearsal, the pre-record the night before the show, a dress rehearsal, which they taped and then the live show (it was broadcast live). The place is still there across from CBS on Fairfax.
There was a lot of variety television in those years. There was the Red Skelton Show, which I subbed on a few times and the Carol Burnett Show and Dean Martin was live later in the sixties. Judy Garland had a live TV show at CBS. I don't know if she did more than one season and it was precarious, because during that period she was really struggling with substances. We would get a call for eight o'clock and she would show up at ten or eleven. It was a really tough time for her," she says.
In the second part of our interview with Sally Stevens, which will be published later this week, she talks about her entrance to and her long career working within the film industry, on the music side of the business.
Note: Top Photo: Sally Stevens with the "Adele" choir; Bottom Photo of Sally Stevens was taken in 1962 at the Sahara Hotel and Casino in Las Vegas, where Sally Stevens performed.
This interview by Joe Montague published December 21st, 2015 is protected by copyright and is the property of Riveting Riffs Magazine © All Rights Reserved. All photos courtesy of Sally Stevens are
protected by copyright ©, All Rights Reserved
This inteview may not be reproduced in print or on the internet or through any other means without the written permission of Riveting Riffs Magazine, All Rights Reserved