Riveting Riffs Magazine has counted actress Sara Ballantine, as one of our friends for more than a decade now and there are some things that no longer surprise us about her, those being; how busy she seems to keep whether it is with films, television, theater doing a commercial or learning a few magic tricks. When we caught up with Sara Ballantine recently both in person while we were in Los Angeles and then later on the phone she talked about her most recent career adventures.
"I was in American Christmas, which aired on SHOWTIME on December 1 st, starring Tara Reid and Robert Carradine. I played Annie, a nosy neighbor and my hubby was played by Stuart Pankin. We had a ball working on this funny and racy Christmas movie, with a lot of the creative team from the web series that we did last year called Kaplan's Korner.
I am also now learning some magic, as I am appearing for the first time ever at the world famous Magic Castle in the Palace Theatre at the end of December, carrying on in the tradition of my dad, Carl Ballantine who was known as The Amazing Ballantine. (Editor's note: Carl Ballantine was also considered to be a very good television and film actor.) I was asked by a magician to be a part of his act and that week between Christmas and New Year's they need a host. He asked me if I would assist him. I am going to learn an illusion.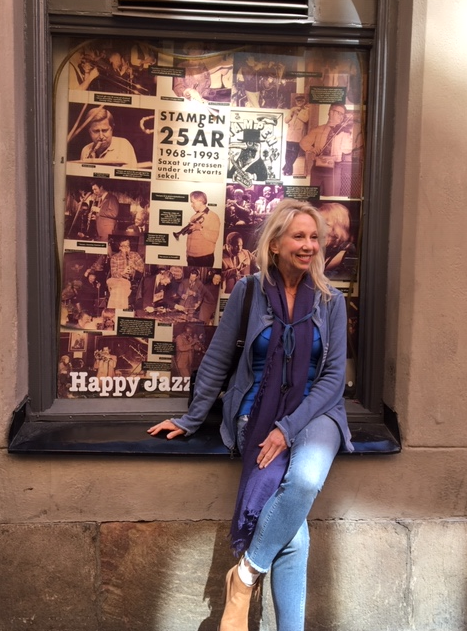 I have learned a few teeny weeny card tricks. I hope to learn more, but it is just another thing that takes so much practice, so I can't delude myself that I will be performing magic anytime soon. It is a wonderful hobby and I love it. It is something new to learn that I am interested in. I think it is important to keep learning in this life. It may have taken all of this time and I am sure my father is thinking I told you so. Now I am into it.
I am also in a wonderful children's show called Peter Rabbit. It's part of the Storybook Theatre program that they have at Theatre West, which is really for schools and young audiences. They have been around for about thirty years and the people who created it Lloyd Schwartz and his wife Barbara Mallory Schwartz have been producing (here) for thirty years and it has helped so many young people to get their first theatre experience, by going to a play and seeing what it is like. We have audiences from ages four and up. I am playing Nana Bunny. It is a musical and it is adorable. I am doing that on Saturdays at one o'clock.
Storybook Theatre is (an interactive) children's theatre. Peter Rabbit is a scripted show with music. I did Snow White last year. I was the wicked queen and we brought up kids to be the dwarfs and for this show we bring up extra bunnies, because rabbits, well there are always more rabbits. We dance and we sing and we do stuff with them.
Lloyd Schwartz who created Story Book Theatre is the son of Sherwood Schwartz who created The Brady Brunch and Gilligan's Island," says Sara Ballantine and we are almost out of breath just listening to everything she just described.
Life began for Sara Ballantine in Manhattan (New York City), the daughter of Ceil Cabot a well-known cabaret singer and actor and magician Carl Ballantine who often performed his magic on The Ed Sullivan Show as The Amazing Ballantine. Sara attended PS 87 (public school) and she grew up on West 75 th Street.
"My mom was a cabaret performer for a fabulous impresario named Julius Monk. Julius Withers Monk was the epitome of classy, elegant cabaret supper club and he performed for people like the Kennedys and Noel Coward. There were witty, sophisticated, supper club revues written by people like Stephen Sondheim, before he became famous and Tom Jones and Harvey Schmidt who later wrote The Fantasticks and there were many other wonderful composers.
When I was five years old, after school I was dropped off at the Upstairs at the Downstairs club on 56 th Street where she was rehearsing. I crawled on top of the piano and I did her numbers (she laughs) and generally just make a spectacle of myself. That was my introduction to it all," she recalls.
Sara Ballantine got bit by the theatre bug quite early in life, three years old to be exact.
"My mom was always one to take me to see anything live even when I was really, really little. (My parents) took me everywhere. I wasn't left with a babysitter until I was about seven. They took me to all of the parties and to the theater. My dad was a performer too, so I was always backstage and watching in the wings.
My mom got tickets to the show Gypsy (Editor's Note: based on the life of burlesque performer, actress, playwright and author Gypsy Rose Lee) and I just loved it. I think I was three (years old) and later that night I told my parents that I knew what I wanted to do when I grew up. My mother said to my father isn't that sweet Carl, she wants to be an actress, but I said no mommy I want to be a stripper! I thought that was the most glamorous part of the show. That is what I wanted. My parents fell off their chairs and they were beside themselves. They didn't do much to discourage me, because I was always performing little burlesque shows in the house. I grabbed feathers and my dad used feathers in his magic act. I did these little dances and I took my mother's lingerie and did things with it.
They were horrified, but they totally let me be everything that I wanted to be. They let me go to any church I wanted to go to and I had different kinds of friends. They allowed me to find my way. Eventually, I grew out of the stripper phase. In my mind, I still wanted to be very glamorous," says Sara Ballantine.
There was a time during her childhood that Sara Ballantine wanted to be a ballerina and she took ballet lessons, "I had seen Swan Lake and I had also seen the Radio City Music Hall dancers. I was very inspired and impressed by that. Ballet was a great discipline and I loved tap dancing too. I took modern Jazz (dance) and singing, but I didn't take acting until we came to LA. I didn't take any acting classes in New York. I was too little and my parents were not very encouraging about that. Ballet was what all of the little girls were doing. Everybody was in ballet class or piano class."
Sara Ballantine has taken up studying tap dancing once again and as she says, "It (makes you) happy and you can't be depressed and tap dancing at the same time."
Sara Ballantine says that while other kids wanted to grow up and become veterinarians or clowns or ballerinas, she knew from a very early age that she wanted to be a performer.
"There was nothing else that I wanted to do, but of course I had to get an education. When my dad got the television series, McHale's Navy (which starred Ernest Borgnine, Tim Conway and Joe Flynn) he flew out to test the water in LA. Then when he knew the show as going to be a hit he brought my mom and I out. My mom had to quit her gig at the cabaret that she had been doing for twelve years. She was pretty well-known in New York.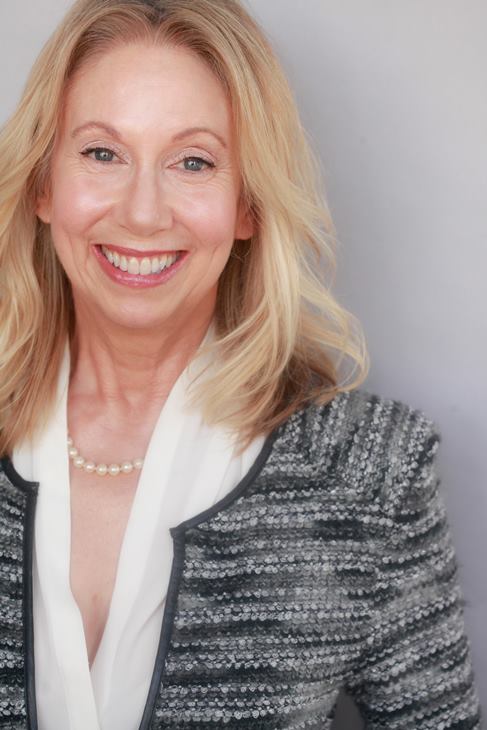 We came out to California and my dad was on McHale's Navy, which was a big hit at the time. I started taking acting classes at Theatre East and that is where I was seen by an agent when I was nine. I then started going out for auditions and I started acting professionally when I was nine years old," she says.
We asked Sara Ballantine to share with us her first memory of performing in front of an audience, "The first time I remember being in front of people was in New York when I was in the second grade. I had to do some kind of a speech and I was very upset, because I didn't have anything new to wear. I was going to wear some typical school clothes that I had already worn a million times. I was really depressed about it.
My father always made breakfast for me, because my mother was sleeping after working until two or three in the morning at the cabaret. Dad was singing, while making me scrambled eggs and he said oh this arrived for you kid! (She imitates her father's speech mannerisms perfectly.) He gave me this box and there was a brand new outfit in there. Those are the kinds of things my parents would do and they were just so cute. I had a beautiful new outfit to wear and I spoke in front of the school. I forget what it was about, but I felt so good about it and the people loved it. I made them laugh and the first time you hear laughter you are hooked on that feeling. That is the first memory I have of being in front of people and performing. It felt like a warm bath and it was what I wanted to do. Making people laugh is the greatest feeling. If I can make people happy or smile or to feel good in even a little way then I feel like that is a gift. I care about that and I do want to make people feel good."
Our conversation segues for a few moments to talk about her father Carl Ballantine, "He wanted to be a serious actor. In fact he was flown out to Hollywood in the forties to meet Louis B. Mayer and he had an interview. It was a big deal. My dad was very handsome. He was striking looking. He was tall and he was thin, he had very chiseled features and this big nose. Louis B. Mayer said to my dad, I have seen your act, I've seen what you do and if ever we need somebody who throws stuff all over the soundstage we will call you. That's how much Louis B. Mayer didn't get his act. My father took that as such a great lesson. In show business they only buy what they see, so you have to be able to show them the very best of what you can do. I learned that lesson by osmosis," she says.
After high school Sara Ballantine went to England to study acting, "For everything that I did I wanted to be the greatest, so I wanted to be a great Shakespearean actress and I went the London Academy of Music and Dramatic Arts. I did a lot of Shakespeare and I came to New York after that. I didn't do any Shakespeare (in New York), but I got into commercials, which is how I made most of my living. They were television commercials, but that was not the plan. The plan was to do Shakespeare and I did one play Titus Andronicus. I played Lavinia."
Sara Ballantine is what used to be known as a triple threat, because she can act, dance and she can also sing. Not long ago she appeared in a full-length musical called Bring Back Romance, in which she sang.
"I didn't take voice lessons until I was older and I still take voice lessons. I have been studying Jazz with this wonderful voice teacher Sue Raney. She is an incredible Jazz singer and a recording artist. I love her so much. I have been studying with her for about six years, because my goal is to be an old Jazz singer," says Sara Ballantine.
An aspect of Sara Ballantine's career we have not yet talked about is her voiceover work and rarely does someone get to be the girlfriend of iconic animated characters such as Charlie the Tuna and Spider-Man.
"It was a fluke for me getting into animation, because you can only play so many things by how you look. If you aren't going to be a star you have to be able to fit into the secondary background roles. It wasn't that easy for me to do, because of my personality, but in animation you are allowed to go full out and with characters that you don't look like at all. Your voice is your tool and I found that to be very liberating, as most voice actors do. It is the greatest job that you can get as an actor. If you aren't going to be Meryl Streep then get into animation.
A casting director brought me in for the voice for a StarKist Tuna fish commercial. They were looking for the voice for this sexy little red goldfish. She was a goldfish in a cocktail dress having dinner. Charlie the Tuna was like a New York gangster kind of a guy and I was the cookie girlfriend. When I auditioned for it they said oh no don't use your voice, use the voice you used in the play Guys and Dolls (She played Adelaide) (She imitates the voice) and I did that for five years.
That was my intro and it made a lot of money for me. Sometimes I call my house, the house that StarKist Tuna built, but really it was the house that Spider-Man built. I didn't do a lot of animation, but what I did was very fortuitous. They turned into years of work. Some people do tons and tons and they do way more than I have ever done. What I did, I did for years, so I was very lucky that way.
I also did a bunch of commercials that were not as well-known and I sang jingles. I was going (back and forth) between LA and New York, I wasn't always out here. Charlie the Tuna I did here and I did a lot of the other stuff in New York. It just depended on where I landed."
Let's not skip over the role of Mary Jane Watson, Spider-Man's girlfriend in the animated television series, "I pretty much got it, because they liked my acting. I think that is what won the part for me. They didn't really want animation people. They wanted actors. Spider-Man was an actor from The Brady Bunch movies (Christopher Daniel Barnes). Martin Landau was one of the voices (Mac Gargan) and Ed Asner another (J. Jonah Jameson). They used more serious actors than they did animation people.
Director Bob Richardson and head writer John Semper Jr. were very smart and pretty savvy. They wanted the actors working together and to create a different vibe. We were all in the room together. I was in the room with Mark Hamill (Hobgoblin) and with all of these famous people. Sometimes I was the only person in the room that I had never heard of (she laughs). It was incredible. It felt like actors who were acting. They sent our recordings to Japan and they were drawn there and the voice was put to the picture. That was a great advantage for us, because we didn't have to match the lips or anything with the characters. That was done by other people. We just had to act, so that was the best.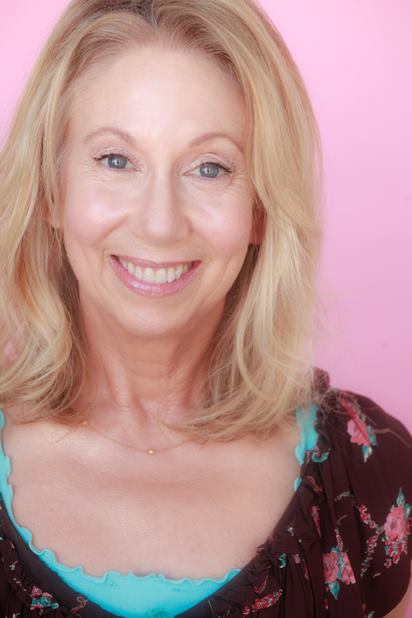 Sometimes I get asked to do panels at Comic-Con and I get asked about Spider-Man. I am not frequently recognized on the street, but sometimes people will hear me and they will say gosh you sound an awful lot like a character. People will go oh that's you or I recognize your voice. You sound familiar. How do I know you? Spider-Man is still on. Disney bought Fox, which is who we did it for originally and it still runs on some networks, because I still get residuals. Spider-Man keeps going on, but to certain diehard fans our Spider-Man was the best," says Sara Ballantine.
To know Sara Ballantine is to know that there will always be laughter both in her life and the lives of her friends, so it does not come as a surprise that she performs regularly in the Misadventures of Biffle and Shooster.
She explains "Biffle and Shooster is a comedy act (Biffle is played by Nick Santa Maria and Biffle by Will Ryan). The great Michael Schlesinger cast me in a movie with them called The Bride of Finklestein. I play the bride and it was shot in black and white. It was like an old time movie. Biffle and Shooster is a comedy team, which has done several other movies. They have these two-reelers. It is adorable. They are a made up comedy team from the thirties in the vein of Laurel and Hardy and Abbot and Costello. There is a little Three Stooges and a little Marx Brothers. They have all of that in their pockets and I have been lucky enough to be the comic foil for them. I sing with them, I do sketches with them and we started about a year ago doing live shows. It is the most fun ever. It is a blast for me. It is my era. I feel like I was born out of my time. My role models are Alice Faye and Betty Grable. I love all of those old movies. It is my scene and to play with them is the most fun. They are super guys and we have a blast."
In recent years Sara Ballantine was also one of the collaborators for the web series Kaplan's Korner.
She talks about that experience, "It is a web series. The Kaplan Loring Foundation, which was founded by the character actor Marvin Kaplan was pitched this idea. Another member of the board and I got together with this other lady and we sat down and wrote a synopsis and a bible of what we wanted it to be. It is basically a tribute to Marvin Kaplan. That is why it is called Kaplan's Korner. The idea is that Marvin left us an employment agency for actors, because that was his wish and it is part of the mission statement for the Kaplan Loring Foundation, to provide work for older actors. We thought this was a really fun way to do that and that is how it came about. We each wrote episodes and contributed to the episodes. All of us acted in the episodes. We just wanted it to be fun." (Editor's Note: Kaplan's Korner can be viewed on YouTube.)
Several years ago Sara Ballantine and her longtime friend Dea Lawrence produced an excellent documentary film, Troupers, which chronicled the lives and careers, as well as featured interviews that they conducted with character actors who continued to act into their seventies, eighties and nineties. The film was the recipient of numerous awards at film festivals.
We asked Sara Ballantine what she thinks the legacy of Troupers will be.
"We feel very lucky to have made it when we made it, because we have those wonderful people in it. Now in 2019 there is so much more interest in older people and their stories. We felt like we were ahead of our time with that movie. Unfortunately, a lot of our cast has moved on to heaven, but the information remains valuable to anyone who cares to watch it. Those days of show business are never going to come back. That particular kind of show business is just gone. You can get famous now on YouTube or winning The Voice or America's Got Talent. These people came up through vaudeville and it was a whole different time. We feel that anyone who watches the movie will get something out of it. There is something in it to inspire everyone. Keep going with your dreams. Don't take no for an answer. Recently, there has been so much more interest in older people and their stories. With Troupers we were had the pulse of something that just now has become very trendy. Hopefully people will find it, watch it and love it.
We are very lucky, because we got on KCET, which is a network here, which features artistic ventures. We were on there for three years and we just got a digital deal and now you can rent the film on Amazon Prime and Google Play and a couple of other platforms.
Sara Ballantine has become a good friend to Riveting Riffs Magazine over the years and so we feel very confident that what she said as we were winding down our conversation describes the essence of this wonderfully gifted actress, singer and dancer and equally incredible person.
"I saw a sign in a bar once and it said, "The way you do anything, is the way you do everything," and that really resonated with me. The care that you take in peeling carrots and making dinner is the same care that you would take caring for a friend or putting on a show. Your ability to care is intrinsic in everything that you do. I am very conscious of that in what I do, so whether I get paid a lot of money or not or if it is one night or if it is six weeks I put the same effort and energy into it."
#SaraBallantine #SaratogaBallantine #TroupersTheFilm #TheatreWestLA #StoryBookTheatre #CarlBallantine #CeilCabotCabaret #RivetingRiffs #RivetingRiffsMagazine
This interview by Joe Montague published December 13th,2019 is protected by copyright © and is the property of Riveting Riffs Magazine All Rights Reserved. All photos are the the property of Sara Ballantine
unless otherwise noted and
all are
protected by copyright © All Rights Reserved.
This interview may not be reproduced in print or on the internet or through any other means without the written permission of Riveting Riffs Magazine, All Rights Reserved