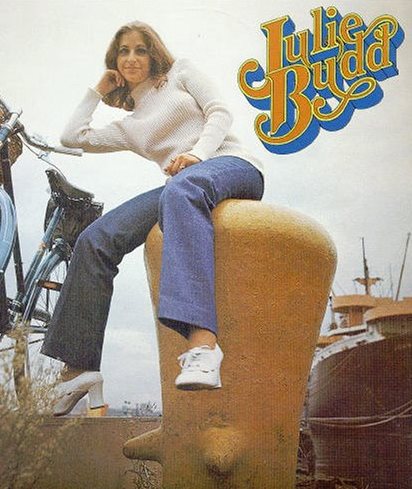 As incredulous as it may sound, Julie Budd recorded her first record when she was twelve years old.
"With Herbie being a record producer he was able to get me a contract, but the contract was signed in '67. It took a long time to pull that together. In '67 I was thirteen. Remember my birthday is in the middle of the year and we recorded that in the winter. A lot of the stuff that was on Child of Plenty, which was the first record for MGM, was recorded when I was twelve. It took a full year for us to pull that together and for it to come out. It came out in the beginning of '68 when I was thirteen," she says.
Since 1968, Julie Budd appeared on many of the major television shows at the time, the Ed Sullivan Show, the Mike Douglas Show, the Merv Griffin Show, Carol Burnett Show, the Milton Berle Show and she has shared the stage with Liberace, Bob Hope, Marvin Hamlisch and George Burns. Ms. Budd's breathtakingly beautiful vocals have graced the stages of the Lincoln Center, Carnegie Hall, the Kennedy Center, London Palladium and Israel's Performing Arts Center. During her performances she has been accompanied by some of America's best symphony orchestras and she has acted on stage, including the Broadway production of Neil Simon's They're Playing Our Song and she has appeared in two feature films, The Devil and Max Devlin and Two Lovers. Add to that list the fact that she became a star in Argentina in 1972 with her cover of "See You In September," and had it not been for a coup that forced the cancelation of the then eighteen year old's tour, she might have been propelled into international stardom at a young age.
Julie Budd talks about Argentina embracing her as a singer. "It is the funniest thing you can prepare and prepare and then there are things that come up that you could never prepare for and they just happen. I was on RCA and now here's one for you. The guy who setup the Latin music department at RCA was Jose Menendez and you know his sons killed him. I will never forget going into his office at RCA and he wanted me to explore the Latin market and he wanted me to record this album that I did with Tony Hatch in London. He wanted me to take all of those tracks and re-record the vocals in Spanish. Luckily I was taking Spanish in school and I was only sixteen or seventeen years old at the time, so my ear was sort of in tune with that. It helped me.
I walked into his (Menendez's) office and he was the meanest man that I ever met in my life. It was such a bad vibration. Did you ever meet somebody and physically you could feel it? It went through my body. He was so mean that I could feel it in my body. He was the meanest man I ever met on the planet. What was weird was he had a lot of power. He had a lot of power at RCA and he had a lot of power in the Latin market.
I will never forget, he handed me this sheet where the lyrics were phonetically written out then he sat me on a chair in his office and he left me in his office alone. He said, in an hour and one-half we are going down to the studio. RCA had studios here in New York, as Columbia did. A lot of the big labels had their own studios. He said in an hour and one-half we are going to go down and we are going to record this and I think it was "I Love Your Kind Of Loving," (a Pop song originally recorded on her 1971 self-titled album). It was one of the first tracks that I did on the album. I said Mr. Menendez wouldn't it be a good idea if I went home tonight and studied and really got this under my belt? Wouldn't it be nice to give me at least a day on this? I think I was being reasonable. He hollered at me. I was alone in the office and I am not one to be intimidated. I never was. I was a tough little kid from Brooklyn, so I could take it. I realized that I wasn't just talking to somebody mean, but I was talking to somebody who was crazy. I put that together and even as a young girl I got it.
I sat there for an hour and one-half. He left me in the office. It was on a cassette, we worked on cassettes in those days. I just learned the stuff in an hour and one-half. I learned where the pronunciations went. You just learn if you have to. In an hour and twenty-nine minutes his body walked through the door, are you ready? I went I guess I am as ready as I am going to be. He said (she mimics a very angry tone) I don't want to hear that, I want to hear you are ready. I said, well then Mr. Menendez, I am ready. I went down to the studio, I stayed calm and I recorded (the song) in Spanish. He released it in Argentina and it became a huge hit. I couldn't get a hit in my own country and I was a hit in Argentina (you can hear the excitement in her voice).
In the old days your record company was marking where your hits were and where your audience was and they put together your tour. They put together my tour in Argentina and they called my management and said Julie is going to go to Argentina. I was all excited, I am going to Argentina. I have a hit record in Argentina. "See You In September," was a big hit, a big hit. I'm getting ready to go to Argentina and I get a call through my management from RCA and they said, we cannot guarantee Julie's safety. Herb said what do you mean? They said they are bombing synagogues. My tour was cancelled. Go figure (she starts to laugh) I finally get a hit and then I hit some sort of coup or whatever they call those things. Wouldn't you know? What kind of model is that? (She is still laughing). Until this day the fans from Argentina are messaging me on Facebook telling me to come to Argentina, after all of these years. Isn't it sweet that they remember me? What is so weird about that stuff is you can't plan that. You have an idea of what you want for your career and you are planning and planning, but then something like that happens and it comes out of left (field) and you could never…It is interesting how your life takes twists and turns."
Julie Budd offers up these thoughts concerning people she has worked with over the years. "Bob Hope was brilliant and trail blazing and tough, but I loved him. Milton Berle was special. He was giving and selfish at the same time and he could be confusing that way. He was extraordinary in so many ways. After you got to know him, he was like a cozy friend, like an uncle, but you really had to get to know him. (As for George Burns) I loved him. He was a, what you see is what you get (guy). He was kind of Mel Brooks brilliant.
(The conversation turns to Liberace) He was like a family member (and then she repeats it with reverence). He wasn't just a mentor that I worked with. I was very close to Lee (Liberace). I am still very close to his choreographer Ray Arnett. I will never forget the day Lee died. My heart broke. It was a horrible day for me. I miss Lee. I miss him a lot. He was the kindest man. You will never know anyone in this industry, as kind as Lee. When that movie came out I swear to God I wanted to break the television, it was nothing like Lee. That movie was written by a horrible man. Please don't get me started. Lee was the most wonderful human being you could ever meet.
I still don't accept it (that these people have passed away), because they were such a big part of my life and to think that they are gone. They are still here with me. I have their pictures in my house and I loved these guys so much. He (George Burns) introduced me to Edgar G. Robinson and Jack Benny. I got to know these legendary geniuses. Edgar G Robinson was the loveliest man you could ever meet in your life."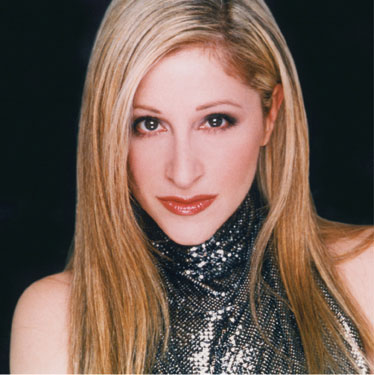 Julie Budd began working with American composer and conductor Marvin Hamlisch when she appeared as Stella Summers, a nineteen year old high school dropout and aspiring singer in the Walt Disney Productions movie The Devil and Max Devlin. She toured with Marvin Hamlisch for many years.
She says, "It is so weird how time is. You just don't know where time goes. It's just like it was yesterday that Marvin was calling me and talking to me about the order of the show. Maybe we just get that way as we get older, but time to me is such a precious commodity. I just feel differently about time. I miss Marvin so much. I knew Marvin for a long time, now that I think about it, you have me thinking about how many years I knew Marvin. We knew each other from the business coming and going. The Devil and Max Devlin is when I really started getting friendly with him, because that is when we started working together. We are going back thirty-five years and I was friendly with Marvin ever since. I did the film with Marvin, I recorded with Marvin and then I did They're Playing Our Song and that was a Marvin show. I released "Roses and Rainbows," and that was written by Marvin. I wound up for seven years going on the road with Marvin. We did symphonies and performing arts centers and then I got up one day and Marvin was gone (Marvin Hamlisch passed away in 2012). It was like I was hit by a train and I didn't know what happened. I knew Marvin wasn't well physically. I knew that, but something happens to you when something is final. It's not like he was old, Marvin was in his sixties. It was hard. It was hard to take, very hard to take and yet I knew Marvin was ill. I knew how ill he was and I knew he was very ill. When it happened, I don't know I don't know it was hard for me. It was so hard."
Julie Budd talks about being comfortable in front of the camera with her appearance in The Devil and Max Devlin, even though it was her first feature film. "Well I had been raised on television (with her performances) and skits and things like that, on the Carol Burnett Show and the Jim Nabors Show and all of those variety type things, (as well as) the other shows that I had done. I used to go up to Canada and I remember Barbara McNair had a show up in Vancouver. A lot of variety shows were coming out of Canada in those days. I used to go to Vancouver, Edmonton and Toronto. I loved the people in Edmonton, but the winters were killer diller. The winters were monstrous. Back in Montreal I was thinking these are hardy people. In those days variety shows were the big thing. I was used to being on camera and I was used to doing skits. I was used to having to do whatever choreography that they gave me. By the time I received my deal from Disney I was a seasoned performer. I had been in the business for twelve, maybe fifteen years already. I had been out there and toured. Also, when you work with people like Bob Hope you learn how to do lines. Bob used to teach me the routines over the phone. You can't believe how I learned to do half of the things that I learned to do. It was the same thing with Milti (Milton Berle). These guys used to call me at home. You learn, you just learn.
Just a few years ago (2008) I had a small part (in the film) Two Lovers. In The Devil and Max Devlin I had the lead, but in Two Lovers I had a small role. I was in and out of the film a lot, which was nice. I worked with Isabella Rossellini. Gwyneth Paltrow was in the movie, but I didn't have any scenes with Gwyneth. I did a lot with Joaquin Phoenix whom I came to like a lot and I absolutely adore Isabella Rosellini. She is the salt of the earth and she is a wonderful woman."
With Julie Budd's current album They Wrote the Songs and her previous recording The New Classics she focused on some of this generation's finest composers.
"I would love to do another CD and add even more, because there are so many wonderful writers today who will be the (new) American Songbook Classics. We love Gershwin, we love (Oscar) Hammerstein and we love all of the wonderful writers of that time, but there are people who are going to be the new American Songbook.
Herbie and I talk all of the time, about my re-recording some of Laura Nyro's music. I did one of her things, "California Shoeshine Boys," when I was about sixteen. Her songs were more famous than her. She was an underground artist for a while. Herbie was honored two years ago at the Lincoln Center for the work that he did for Laura Nyro and she is in the Hall of Fame for the work that Herbie produced and orchestrated on. Herbie Bernstein knows a lot about Laura. My God he's responsible for her success, him and Milt Okun," she says.
One of the songs that she recorded for the current album, released in the spring of 2014, is the Lennon and McCartney song "Love Me Do."
"When I was putting together the music for my CD the up-tempo (songs) were the hardest to find. You don't want to pick something that is only a production, because you know how up-tempos can be like that. You don't want to pick something that is trite, because up-tempo can be like that. If you are a legitimate up-tempo singer the up-tempos have to be as important as the ballads. They are the hardest ones to find, they really are. When I heard "Love Me Do," I thought that is really a standard when you think about it. It is absolutely a new standard. How can I find my way to do it? One day Herbie and I were rehearsing over at Ripley's and I said Herbie, I hear it kind of like "Fever." He looked at me and he kind of got it, but didn't get it. Then he started playing at the piano and in ten minutes he got it. Herbie is an orchestrator, so talking to Herbie is a lot different than talking to a guy who is just a great player. It is easier to have that conversation with Herb, because Herbie gets that process and he will hear all of the pieces. Once Herbie got it we were able to sail with that idea.
(As for), "Let Me Try Again," (written by Paul Anka and Sammy Cahn) that was my homage to Frank (Sinatra), because I loved him dearly and I had a real affection for him. He really liked me and he liked my family (she giggles). He liked my dad and I had a great time working with (Frank). I really couldn't think of any women who had recorded that piece. It is funny, because there are all of these people doing Frank tributes, but meanwhile I am one of the only people who knew him and worked with him in my generation. I picked it for a couple of personal reasons and I picked it for artistic reasons, the fact that it was known, but not overdone. As a matter of fact, the way that it turned out, a lot of the songs on the CD were things that men do and women don't do. It just turned out that way," she says.
The third song on the album is the beautiful and lengthy (5:07) "Perfect," written by Ann Hampton Calloway.
"I love Ann. Ann's a nice girl. They have a beautiful family. I have known Ann for a long time. We were on the same record label years ago. We know each other from those days. It is so funny, I emailed Ann late, because I am always up late, thinking she will get the email in the morning and she was up late (she laughs). That is the only time we can do our work, because during the day we are either running for a plane or learning a song or doing something. She emailed me back and she said, so you are looking for (music). I said yeah and she said, well I have something. I said send it. Three minutes later she sends me a MP3 attachment. I opened it up and I listened to it and in eight bars…you know how you just know…in eight bars I knew I was going to record it. I call Herbie, who I know is up as late too. I said to Herbie turn on your computer, because I am going to email you something that Ann just sent and I want you to listen to it. Herbie's listening to it and in the same eight bars he stops it and he says we have to get a key on this tomorrow. I said you are right. Herbie came over to my house and we got a key on it and that next Tuesday we cut it. We just went in that fast and we cut it. It just felt right," says Ms. Budd.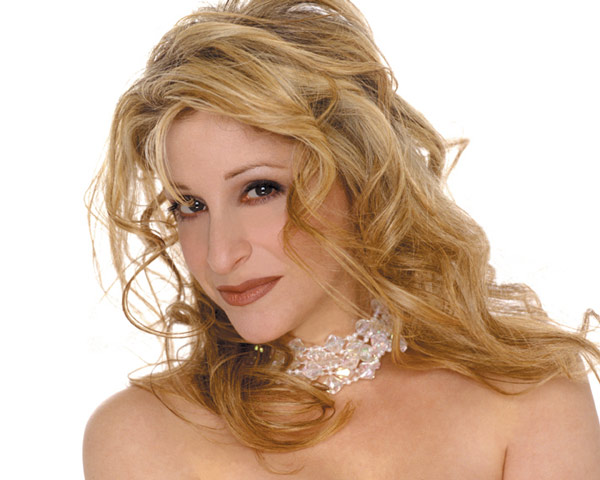 Despite the fact that Julie Budd has been singing professionally since she was twelve years old, her voice remains strong and clear, whereas many other singers evidence a significant drop-off in strength or suffer from damaged vocal chords or other ailments due to the wear and tear.
"When you think about it, I have been singing full throttle for fifty years. More than the big voice, it is the smaller things, the more delicate work vocally that I am interested in, because if you can master the delicate work then you know you are in good shape. It is much easier to belt something than it is to sing something very fine and narrow and delicate, because that really takes finesse. When you are vocally in shape it means you are singing those delicate pieces in a very fine manner and then you are in shape. That is how you really know.
When I listen to things like "Perfect," and I listen to things like "Kindred Spirits," (by Steve Dorff) the front of the (Anthony) Newley medley and things like that or even the front of "Let Me Try Again," before it becomes rangy at the end, I am grateful that I have stayed the vocal student. I have been forever the student. I talked about that a little bit earlier when I said I still have the same habits that I had when I was a student at twelve and thirteen. I stayed the student and I think that is the only way that can happen. The rigors of the industry will take you down and if you are not lined up vocally and if you are not constantly, constantly doing the work, especially as you get older you are going to be out of the tour more than you are in the tour. The voice changes and there is nothing that you can do about that. That's just life. It will get darker. You may sing in the same key, but the qualities within the range will differ. That doesn't mean that it is not as good, but it will be different. It's just nature, but it can still be good. Some people like the quality more. They think it is more moving or they like the darkness or the tone. It moves them more. It is different there are no two ways about it and to counterbalance it is going to go one way or the other, up or down, good or bad and it will determine how much work you do as a student. That will determine whether you are going to continue to sing or not. It really will," she says.
Not only has Julie Budd remained a student of voice, but she is also a highly respected vocal coach.
"I have been very honored to be asked to go to some institutions. I was at FAU (Florida Atlantic University) and I talked to them about singing and preparing. I talked about it at Hofstra and I talked about it in St Louis. I have done quite a bit of this. I have also taught privately here in New York. I am concerned about everybody protecting their throat. Some teachers are strictly (about) performance. I am concerned about the health of the voice. As I said before, if you are not a master of that you are going to be out of the tour more than you are in the tour. It is that phone call that you just don't want to have to make in the middle of a tour to a producer. You just don't want to have to make that phone call. You really have to learn how to take care of yourself. Everybody gets sick and everybody gets some kind of vocal problem at some point in their career, but it is how you navigate that stuff, that determines are you a pro or are you not a pro? You must, must, must know something about your business. You wouldn't go to a doctor who didn't know where your appendix is. Why would you want to embark on a career that you don't know anything about? You need to know your business," she says.
Please visit Julie Budd's website If you missed Part One of our interview with Julie Budd you can read it here. Return to our Front Page
Interview by Joe Montague, published February 21, 2015, protected by copyright © All Rights Reserved. Photos courtesy of Julie Budd protected by copyright © All Rights Reserved.
This interview is protected by copyright © and may not be reproduced in print or on the internet or through any other means without the written permission of Riveting Riffs Magazine, All Rights Reserved