Austin, Texas Singer-Songwriter Sara Hickman - Part II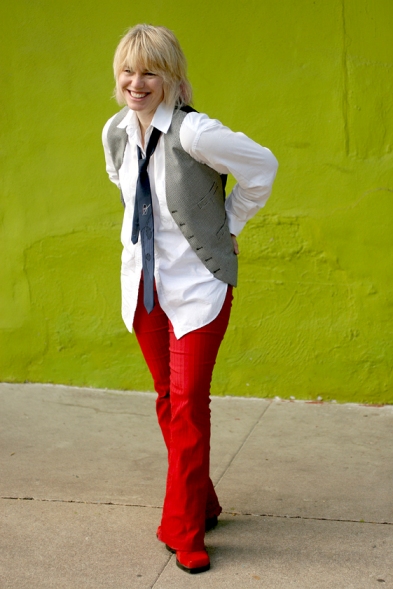 In January of 1989, Sara Hickman released her first album, Equal Scary People, on Elektra Records. The album opened with "Simply," written for that boy in her teenage years and the collection of songs also included the title track, the lighter, upbeat "Equal Scary People," which had an artsy, funky companion video with Sara Hickman dancing about, guitar in hand and wearing brightly colored pantaloons. More than any other, "Last Night Was A Big Rain," signaled to music fans that Sara Hickman was a very special singer-songwriter, as the vocals were pretty and effortless, the tune catchy and the kind that invites the listener to sing along. Ms. Hickman also covered the James Brown tune "This Is A Man's World." Several of the songs from Equal Scary People had companion music videos.
1990 saw the release of the record Shortstop and the centerpiece of this album was the beautiful "I Couldn't Help Myself," co-written with Debbie Talasek, a Pop song that peaked at # 31 on the charts.
"I have to thank the producer David Kershenbaum (Tracy Chapman, Joe Jackson), because he brought all of the truly great musicians together to help create the song's soaring depth and emotion. Perhaps, because it was also my first time in Los Angeles to record, there was a big budget and I felt like someone very special to have a record deal (with Elektra Records). I sang "I Couldn't Help Myself," with all of the love and joy that I had. I felt like the luckiest person on earth. Kevin Smith, the engineer and Marty Lester, assistant engineer really captured all of the nuances and sounds, so they deserve a big round of applause as well. It's just a daman great Pop song that tells the truth about how people feel," Ms. Hickman says smiling.
"I have always loved Pop songs and this one came partially from a dream. I had the chorus, hook and verse lyrics, but I did not have a bridge. My friend Debbie Talasek, who plays piano, helped me to co-write the song and led me to finishing the bridge. I think hearing it on the piano made the song come alive for me, as I had only been playing it on the guitar before that.
I have written another song that is very similar to "I Couldn't Help Myself," and it is called "Give It Everything You've Got." It is on the Domestic Science Club's CD Three Women. (Domestic Science Club was comprised of Sara Hickman, Robin Macy and Patty Lege). It was Robin Macy's idea for us to record it, because she really believed in it. I think it came out great and I would guess one-ninth billion of a billion people have heard it, but I love this song. To me, I soared even more than I had on "I Couldn't Help Myself," because I had matured vocally through years of performing on bigger stages, singing live and (being played on the radio). I had more confidence. It (this type of music) is in my blood, so at some point, there will (probably) be more soaring, soulful songs like these two. My dream is that someday, "I Couldn't Help Myself," and "Give It Everything You've Got," are rediscovered, and a person with a big voice, an emotive voice, will sing them and revive their musical lives. Although, it would be super cool if they were used as they are recorded, on television or in a film," says Sara Hickman.
Two of the musicians who appeared on the album Shortstop were saxophonist Gerald Albright and drummer Brie Howard (from the all-woman Rock band Fanny).
In 1994, there were two more albums, Necessary Angels, which was released after Sara Hickman had to buy back the rights to her own music from the record label and Domestic Science Club released a record. The year 1997 saw the release of the album Misfits, comprised of original songs by Sara Hickman, some collaborations and covers of tunes. The release of Sarah Hickman's album Two Kinds of Laughter in 1998 marked one of the most poignant songs of her career, "Secret Family."
Our question about the song "Secret Family," seemed to catch Ms. Hickman off guard, "Oh boy, you're the only person who has ever asked me this, ever. I can't believe you are bringing up the song. I am always surprised at how overlooked that song is and I used to do it live, but I think people were uncomfortable about it. It is a song that I started, because I used to do music therapy and I had worked or tried to work with a man who had thrown himself in front of a train. He was deeply suicidal and the nurses were telling me, you can try to go in there and do some music therapy with him, but he's very, very angry. From his incident he had lost both arms, a leg up to the knee, a foot and his head had been cracked open and they had sewn it up. I have never experienced the immense amount of hatred that was in that room. He hated me being there, he hated himself, he was really pissed off that he hadn't succeeded in killing himself, because now he had people wiping his ass and he couldn't do anything. Within five minutes I knew that I needed to leave the room. There was nothing that I could give him and that really bummed me out. I couldn't stop thinking about it. I started this song, but I couldn't finish it and I had met a fellow songwriter named E, (Mark Oliver Everett) who has a band called the Eels and I went out to LA to write with him. He and I finished the song. He took it in another direction. E wanted to talk about incest and I wanted to talk about this guy, but I don't know if a lot of people pick it up when they listen to the song. That's essentially what we decided on. His darkness and my silver lining sort of meshed on that song. That was a great experience in terms of writing with him, but the origin of the song was very painful and very sad. I don't know what happened to that young man, but I just think what a horrible thing to have happened to yourself to be in a situation where you throw yourself in front of a train and then you are completely immobilized forever. So that's the story for that cheery song."
As the 1990s drew to a close the album Newborn arrived (1999) and so did Lily, Sarah Hickman's eldest daughter.
"When Lily was born, I was going through a divorce and it started when I was pregnant with her. Even before she was born, I was still performing, so she got a lot of music through me and the sound of the guitar. I think that is why both of my children (her youngest daughter is Iolana) are very musically inclined. Lily arrived and I was always singing to her. I had some women friends who were also moms and they were like, oh I wish I could sing to my child like you do. I said well you can and they would say no I'm tone deaf or I wouldn't know where to start (she is mimicking the voices again). I thought, I will put together this collection of songs that I sing and I will make them really simple with me on the guitar. In the liner notes I will encourage people to sing the songs until they feel comfortable and then turn me off and sing to your child. Lily was the inspiration for that CD, and to this day it is my biggest selling CD. I have sold more of (Newborn) than any other CD I have made. People keep having babies and all of the people who buy Newborn buy two or three of them to give to pregnant moms. It is just amazing. I just keep churning them out and it is a very successful CD for me. When it first came out I gave all of the money to Hill Country Youth Ranch, which works with abused and neglected children and also to the Mautner Project which helps lesbians with breast cancer, because I didn't pay for that CD. I had a woman who very generously gave me the money to make it. She didn't want me to pay her back, but she wanted me to give a portion of any money that I made from it to the Mautner Project and then the rest of it I gave to the youth ranch. I had to take out a loan to make more (she laughs), because I gave all the money away," she says.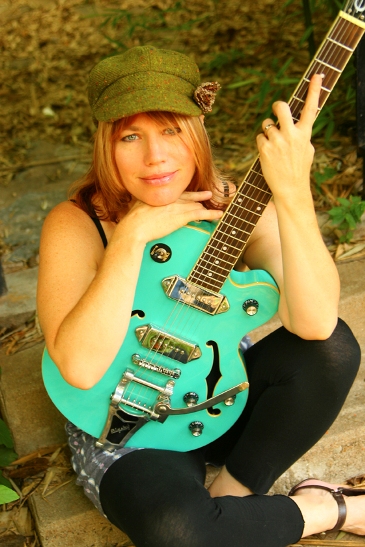 Newborn begat Big Bird, Little Bird, the DVD, released in May of 2010, described on Sara Hickman's website in this way, "Send your little ones off to dreamland with visions of flowers, clouds and butterflies dancing to the delightful vocals of Sara Hickman in this beautifully animated DVD."
When asked about Big Bird, Little Bird, Ms. Hickman says, "It was the first time that I had done an animation. I got a binder, filled it with paper and then I drew the whole animated part. The animators put it into their computers and they made it all move. I was so excited. The animation was to the song "Big Bird, Little Bird," and the rest of the songs were done by Shiny Object. There are also parenting tips on the DVD. I am sitting in a rocking chair giving important parenting tips that I believe in and that I used to teach parenting classes. I got certified after Lily was born. Some of it is from my experience and some of it is from being a teacher. It is a cool DVD and I would like people to buy more of them, but it hasn't got as much exposure as I wish."
Sara Hickman was once quoted as saying, "I want to make being a mom super sexy and cool," and when asked about that statement, during our conversation she burst out laughing. "Ya' that sounds like me, I had been doing children's music and I felt like God was saying, 'You need to do an adult album and you need to call it Motherlode. I thought that I would make a double CD in reference to breasts. I thought that was kind of funny, but that is just my own personal thing. On the cover is a couple in the Kama Sutra position, making love. In the forefront there is an ironing board with a shirt on it and an iron and there are flames coming out from under it. It is about passion and I became a mother, because I had sex and I made love to somebody. When I make music I feel like I am making love with my guitar and I am sharing that love. One CD was all about deep songs and the songs on both CDs are from a mother's point of view and the things that mothers go through or that mothers feel. One CD was sort of happy, upbeat, sexy and free spiritual stuff and the other side was more universal woe and the sorrows and the changes in women's lives. "My Mama's Hands," is on that side "To A Maddening Ghost," is on that side and a cover of "Mad World," and my daughter Lily sang on that song. She is in the video with me. We morph in and out of each other, it is very beautiful."
The song "To A Maddening Ghost," first appeared on Sara Hickman's 2000 album One Flower To The Left. "Motherlode (released in 2006) has beautiful orchestration by Will Taylor and the strings are played by Tosca, which is an all-female string quartet. That song is about my lifelong relationship with insomnia. I decided one day if I wrote a love letter to my insomnia, maybe it would leave me alone. It is a very poignant song, a very touching song. It is really a great song to play on the guitar, because I use a lot of my Classical teachings and it is in an odd tuning. It is really a fun song to play. (The insomnia) didn't go away until three years ago when I had an EEG and the doctor figured out what part of my brain wasn't shutting up. She put me on a medication that now makes that part of my brain go to sleep.
It was severely challenging with my first child, because of the divorce (she was going through at the time). I had weird hours and I was nursing, so there was stress and the new excitement of having this beautiful baby in my world. I fainted one night on stage and the audience came up on stage, picked me up and took me back into the green room. They laid me on the sofa next to my daughter in her little cradle and it was very moving. I was very touched that people I didn't know were taking care of me. It exacerbated my insomnia. With my second child I had a husband (Lance) and that helped a lot, as there were days that I just had to go lay down, because I was so fatigued. After six years of that, I told my husband that I had to find a solution, because I couldn't do it anymore. I found this doctor and she helped me. I had gone to big clinics and I had tried all kinds of teas and medication, but nothing had worked. Nothing at all, it was horrible," she says.
The song "Living In Quiet Desperation," also on the Motherlode album, hit a good nerve with a lot of women. "That is the song that kicked it all off. I was sitting at the piano and normally I write with the guitar, but I was having a really bad day. I was thinking I am doing really good as a mom, but I've failed as a musician. I was crying and I was sitting at the piano and this song started coming out of me. It was about how I was feeling and that the dog had pissed on the floor and I couldn't find my shoe. It was really simple stuff. Almost within the hour, my neighbor came over and I played it for her. She was like Oh My God, that's how I feel and I was like really? That album led me to doing the album Motherlode and "Living In Quiet Desperation," was going to be the key song," says Ms. Hickman.
The year 2010 was a busy year for Sara Hickman with the release of two albums, Absence of Blame and Family Time Rocks, as well as the already mentioned DVD Big Bird, Little Bird and her single / music video Palin' By Comparison. As if that was not enough, in 2010 Sara Hickman became the first and to date the only woman ever to be named The Official State Musician of Texas, a one year honor bestowed up on her by the Texas legislature.
Never one to be shy about speaking out on issues, Sara Hickman's Absence of Blame tackled tough themes such as, betrayal ("Suitcase"), autism ("State Of Emergency"), sex ("99 %"), Prison ("Edentown"), infidelity ("Before You Change Your Mind") and body image ("Size 6 Dress").
"My friend Rachel came over and she had the opening line (for "Size 6 Dress"); (Sara sings) "There was a little operation / her mother told her it was for the best / the surgical invasion / her body weighed eighty pounds less." We had that little verse and from there we decided we were going to write about plastic surgery. We were going to write about how this girl who has low self-esteem and eventually in the end, she grows to love herself as she is. I really love that song and it has hit a nerve with a lot of people. The first time that I sang it live, I was with my friend Christian Dewitt who used to sing vocals with me. We were at Woody Fest in Oklahoma, a festival in honor of Woody Guthrie. I was on the big stage and there were maybe three thousand or six thousand people there. I sang that song and then I got off stage and I went over to the tables where they sell your CDs and you can meet people. The line that formed at my table was ridiculous. There were fifty or sixty people at my table right away and person after person, moms, girls, dads all of those people were talking about how important that song was to them, because they knew people who had anorexia nervosa or how they had lost loved ones who had starved themselves. There was story after story after story and I realized wow this is a song when it is not just telling a story, it is telling a real story that a lot of people can relate to and that is what that song is about, accepting yourself as you are instead of allowing other people to dictate what you should look like."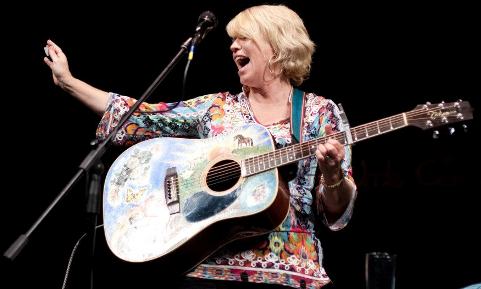 Music dovetailed with action, when Sara Hickman was named the Official State Musician of Texas and it culminated with the creation of the 2011 album The Best Of Times. "I couldn't even believe it, I was so excited. I went to get the proclamation in front of the legislators and they ring a little bell and you are standing up and they come and hand you this sticker or whatever. I asked at the breakfast that morning what are you supposed to do and they said, 'Oh no you don't have to do anything, you can put it on your website or in your press kit or whatever.' I said that's it and they said yep. I said well, I would like to use this moniker to help the arts in Texas and to help get art, music and theater back into Texas schools and they were like we don't have any money. I was, no, no, no. I started thinking about it and I wondered what the easiest way to do it would be. I thought I will take a bunch of my songs and I will ask a bunch of my friends who are musicians to cover my songs. It ended up being thirty-nine songs by thirty-nine different musicians. I got Marica Ball ("Strong Woman), Willie Nelson ("Simply") Robert Earl Keen ("Under The Sycamore Tree"), Shawn Colvin ("Time Will Tell"), Ruthie Foster ("Look At It This Way"), Edie Brickell and the New Bohemians ("Shadowboxing"), Rhett Miller from the Old 97s ("Last Night Was A Big Rain") and LZ Love ("I Couldn't Help Myself"). I tried to make it an amalgamation of well-known artists and people who may not be known outside of Texas. It ended up being a two CD set. Everybody donated their time and then there was a big celebration at the Paramount Theater, which was built in the early 1900s. Some of the musicians from the CD came out and performed and that money also went to the Theater Action Project. It was a fun way to celebrate this gift that I have been given, but it was also a way to give back. After me the two musicians that were chosen were Lyle Lovett and Billy Gibbons from ZZ Top. I think so far, I am the only one who has used it to raise awareness and funding. I wish more people would do it, because I think it is a great way to bring attention to a problem and to bring a solution to the problem."
When you are an independent artist and special invitations come your way, they always come with the hope that it will take your career to another level in terms of people hearing your music, liking your music, buying your music and resulting in concerts that are bigger and allow you and your family to breathe a little bit easier. In 2012 Sara Hickman was asked to represent the state of Texas at Eurovision, held this year in the country of Azerbaijan. At first she accepted the invitation and then she decided not to attend.
With her voice cracking, Sara Hickman starts to explain, "That was really hard. It was an honor to be asked to represent Texas and to go to Azerbaijan, which I had never heard of and I was asked to be a part of Eurovision. It is like American Idol, and each country in Europe sends a representative. The country of the winning performer, their country gets to host Eurovision the next year. I was going to go over there and be lavished, stay in nice hotels and go to the Eurovision concerts. It sounded amazing. Then my friend Robin Macy who I did The Best of Times album with said, I think that you better listen to this NPR story. It was horrific. It was all about how the government of Azerbaijan and the oil companies had razed all of the homes these people lived in and lot of them had not been compensated. The people were protesting the government there and they were being beaten and imprisoned. Students who were protesting were being beaten. The press was being attacked, while they were trying to speak out about the treatment of the people by the government. Here I was with a dilemma, do I go to Azerbaijan and try to speak out against the government, while I am over there and I knew I would not be able to do that. I realized that the best protest I could have was not to go and to start talking about it. When I declined, it made a small wave. Amnesty International called me and I did an interview with them. People from Azerbaijan contacted me and it was scary for them, because if they got caught they would be in big trouble. I had all kinds of people thanking me for not going. Socar (the state owned oil company that was sponsoring Sara for Eurovision) started calling and asked why I wasn't going. They asked why I was saying all this stuff on Facebook and why I was posting pictures of people being abused. That was kind of scary for me to realize that they were watching me. It was frightening, but I feel that I did the right thing."
This brings us to the fall of 2012 and Sara Hickman now has another new album, almost ready to go. "It is pretty well in the can. It doesn't have a title, which is weird, because all of my life I have a title and then I write around that title. This time I have just written and written and written, a lot of it with my friend Jim Jacobsen. He lives in Los Angeles and he played pretty much all of the instruments. He is the producer and I played guitars, electric guitars and I sing. There were just the two of us and we wrote a lot of songs together. It is very different from anything that I have done. Every time that I make an album, I get deeper and deeper into wanting to tell the truth and this is what I have to say and this album says a lot (she laughs).
There is a movie that I am in and that my oldest daughter Lily is in. It has Harry Connick Jr and Kris Kristofferson. I think it is supposed to come out this Christmas and it is called When Angels Sing. I play Harry Connick's sister-in-law (Aunt Claire) and Lily plays my daughter. We are waiting for that to come out."
Also appearing in When Angels Sing are, Connie Britton, Lyle Lovett and Willie Nelson. The central character is Michael Walker who as a child wished everyday could be Christmas and then a tragic accident took that feeling away. Thirty years later another tragic event, this time faced by his son forces Michael to come to grips with his past (synopsis courtesy of IMDB).
It has been said throughout the ages, that art and artists often provide the social conscience, lead the way in revolutions and find ways to express what so many wish they could say. Music often provides that voice and that voice has had many timbres during this writer's lifetime, Pete Seeger, Buffalo Springfield - "For What It's Worth", Bob Dylan, Barry McGuire - "Eve Of Destruction", Joan Baez - "Where Are You Now My Son?" You can now add to that list the name of Sara Hickman.
I did not know Sara Hickman before interviewing her, but in the weeks following our conversation it has been my privilege to get to know her better. Her ability to write songs and then sing them comes from a place deep within her where all true art originates – the heart. I think she would agree with this description of her, she wears her heart on her sleeve and that is what makes her such a good singer, songwriter and musician.
Part One of this two-part interview can be read here. Return to Our Front Page
Sara Hickman is performing at the Waco Cultural Arts Festival in Texas on September 23rd and the Moab Folk Festival on November 3rd in Utah.
Please visit the Sara Hickman website.
Interviewed by Joe Montague
This interview is protected by copyright © and may not be reproduced in print or on the internet or through any other means without the written permission of Riveting Riffs Magazine, All Rights Reserved