Asha Puthli Singer, Songwriter, Actress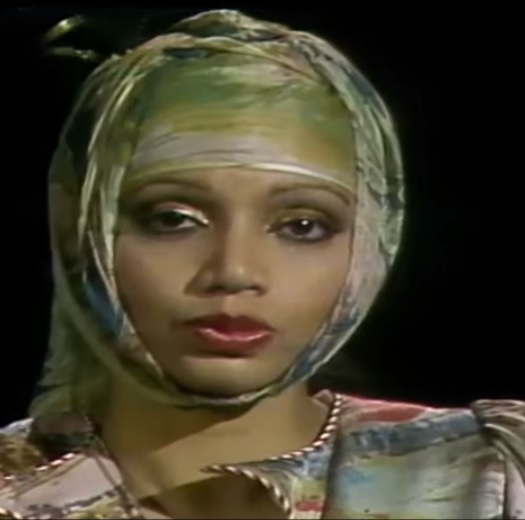 Asha Puthli recalls another part of her career aside from music, "I was so desperate to go abroad and I had applied and it was not happening. It could have been in '68 or '69 I can't remember they were shooting (the film) Guru. There was a big buzz in Bombay and an American director, James Ivory was coming. My girlfriend let them use her rather large home on the beach (to shoot the film). They were on one side of the house and we were on the private side. The director said in a loud voice, quiet on the set. James Ivory thought he was Cecil B. DeMille. I knew I was supposed to be quiet and if I laughed loudly I knew they would hear it. My laugh was still Operatic, because I had studied Opera. It changes your laugh. I don't laugh like that anymore. It was very high and it would come cascading down (she imitates the laugh). I burst out laughing, just after he said quiet on the set, because I found it amusing how he was carrying on. He threw open the doors and he said who was laughing? I thought oh my God I have had it now. I said I am so sorry. You said quiet on the set and I didn't think you would do it in one second. I thought they would have to simmer down, before you started to shoot. He said no we haven't started to shoot, but I want you in my movie. He asked my host if she had a sari that I could put on, so I could be one of the guests (in the film). I had to be a guest in the scene and I had to keep laughing. He put my laugh on a loop.
After they (Merchant Ivory Productions) met me I mentioned that I was trying to work my way to America and that I had applied for scholarships and I would be coming eventually. James Ivory said whenever you come call us, because we would love to work with you. That is how it happened and then we did (the film) Savages (released in 1972)."
Asha Puthli also appeared in Bruno Corbucci's Italian made film Squadra Antigangsters (released in 1979) or in English it was named The Gang That Sold America. She says originally she had been signed just to do the music, but when Ursula Andress who was supposed to appear in the film and lip synch, had to bow out unexpectedly, Asha Puthli was asked if she also wanted to act in the film. She played the character Fiona Strike and she did the singing.
As for Asha Puthli's move to the United States, "I arrived in America in late '69. I came two weeks before Woodstock. It was amazing, that whole experience was like culture shock for me.
I kept calling (producer) John Hammond and his secretary kept saying he's not here, leave a message and I will send him your tape. I kept sending the tape, of Indian Classical with Jazz and I always got the same thing over and over again, he's not here.
John Hammond happened to be in the Century Club, which was a men's only literary club and you had to have written at least two books to be a part of it. He was sitting there when Ved Mehta the author of A Portrait of India (was there) and there is a chapter on me in the book, which is about Jazz in Bombay. It described how I was trying to get out of India. There are several books that have parts of my life, but that is the very first one. The book came out in the New Yorker as a series. John Hammond, said Mr. Mehta I was reading your article on Jazz in Bombay and what happened to that young girl? Did she finally make it out of India and did she get her scholarship? He talked about me (in the book) joining the airline and everything. He said, yes in fact she has been here for six months. (This took place) in January of 1970. I had been trying to get (reach) John for six months since I arrived and I hadn't had any luck. Ved Mehta called me up and he said Mr. Hammond wants to meet you. Will you call him at this number, because he is expecting your call? I called him and I gave an attitude to the secretary who had been so mean to me (she laughs). John heard my Indian Classical Jazz music.
Initially John put me in the studio to do what he called Asha's thing and we did acetate of Indian Classical and Jazz. He called Clive Davis down. Clive was highly regarded by now. He had discovered Sly and the Family Stone and Janis Joplin, but he didn't care for Jazz. John Hammond was pretty well retired by this time. He must have been in his seventies and he had discovered only amazing Jazz artists. Clive said, John that's not going to sell, that's Jazz and he walked out. John said to me I am going to show Clive that you can sing anything at all. He said anything that you want to sing you will be able to sing with both Ornette (Coleman) and with something completely different with Peter Ivers. Both were on the cutting edge, one was on the cutting edge of Jazz and one was on the cutting edge of R&B. I enjoyed working with both of them. They were very diverse and they were very challenging. I spent more time with Peter Ivers and the Band, because we went to Massachusetts where we hung out together."
The Peter Ivers Band and Asha Puthli cut the single "Ain't That Peculiar," which unfortunately was not released until many years later, but it drew rave reviews from Rolling Stone, Cash Box and other notable publications. In 1971 and again in 1972 the television's American Playhous series aired Jesus, A Passion Play for Americans and Peter Ivers' music and lyrics from the album Knight of The Blue, the same album that "Ain't That Peculiar," appeared on, was used for the television special. Asha Puthli appeared in the musical as Salome.
Ms. Puthli remembers, "Ain't That Peculiar," was only released in North America. It entered on the bottom of the charts and then CBS (the international division of Columbia Records) called me up and said they would like to sign me.
At this time my visa was coming up, as I only had a one year visa, so I would have to go back, but in the interim I got married, so I didn't have to rush back. My parents were getting a little concerned that I had not returned home. I had got married and I was still in America and almost one and one-half years had passed.
Columbia Records, which was run by Clive (Davis), did not make a move on me. When you get into a company there is a lot of corporate hierarchy and a lot of corporate politics. Depending on who introduces you to the company there are many egos that play out. Don Ellis, not the musician, but the executive from Epic Records (owned by Columbia Records) called me up and said that Epic would like to sign me. I had been in the country for over a year, but I didn't know anybody or any managers or how the industry worked. I didn't have an agent and I never did this professionally so to speak. When he made that offer to me instead of me saying let me get a manager, I decided to negotiate it myself. I said oh, no. I had seen so many Hollywood films (she starts to laugh), I started to play a whole role and I said money talks. I knew I needed money to get back home and the tickets in those days were much more expensive than they are today. Don Ellis then said and bullshit walks. We were jesting with each other. I quickly became very, very Americanized."
Asha Puthli would release five records with CBS and she debuted with a self-titled album. She was also asked to change her name.
"I refused to change my name. If I had a manager I probably would have done it, because he would have made me see the light, but there was no one to explain to me. Many years later after I had been in the business I realized in retrospect I should have changed it. It would have changed the entire trajectory of my career if I had changed it. They said you can change your name to anything with A and P, but your name is too exotic. Nobody explained to me that there is marketing dissonance and that is why it was going to be difficult to market me and it would impede my career.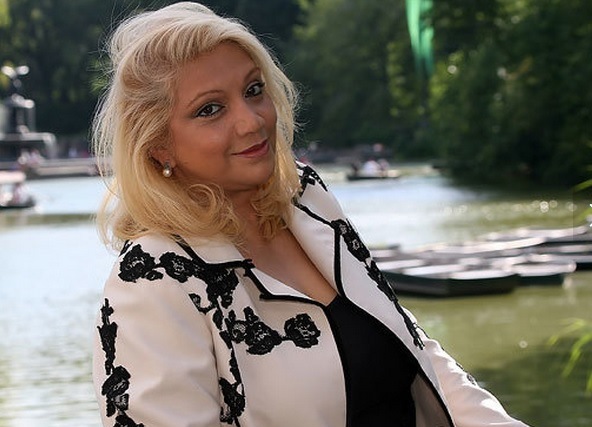 Immediately, they started calling me a difficult artist, because I didn't want to change my name. The reason that I did not want to change my name is all of this time I felt it was not a level playing field (between cultures) and I wanted to change that and to make it an even field. I wanted people to realize that people from other parts of the world are able to sing or to do things. It is one world. We are all one and just because my name is exotic it didn't mean that I was any different in understanding the culture. For instance The Beatles had come to India and they adopted the sitar. It was fine and the sitar was accepted even though it was an Indian instrument. That is the difference between when you have a voice or you have an instrument that is outside of your whole person. Your voice is such an important part of you and the image that you project is you. All of these things I hadn't even thought of and I was too young to think about them. I was impulsive and wrapped up in my passion for singing instead of taking an objective look at it. I didn't change my name, because of that, as I wanted to change perceptions. I always wanted to bridge the gap and to bridge the cultures," she says.
In 1973 Asha Puthli worked with producer Del Newman from London, England to record her debut album. She had originally been given a choice of three American producers with whom she could work, but she says they were all so busy at the time she would have had to wait almost a year to get into the studio and she was eager to get her career underway. At the time Del Newman had just finished working with Cat Stevens on an album and he had also created the arrangements for Elton John's Yellow Brick Road record.
In 1975 Asha Puthli's second album She Loves To Hear the Music was released and it was comprised of songs such as "Paper Doll," "You've Been Loud Too Long," and a song written by Neil Sedaka, "Laughter In The Rain," (also recorded by Neil Sedaka and went to #1 on the Billboard Hot 100) There was also a song written by Ms. Puthli, "You've Been Loud Too Long." The album was released in the Netherlands, Japan and the U.K., but not in America.
The third album, The Devil Is Loose, released in 1976 featured the sultry title song and another seductive tune "Say Yes."
Ms. Puthli talks about the record The Devil Is Loose, "I am so unhappy with the cover, because that is the cover they wanted me with no makeup on and it was taken by somebody from CBS. I didn't like the way I looked in it and I paid for the second cover myself, which is the cover that you see now. That is a collector's album and I know, because I had to buy it myself. I didn't have one and I had to buy it for $150 (she laughs). I bought two of them, that one and She Loves To Hear The Music. I even kept the receipts.
CBS wouldn't let me do my own songs, because they wanted to put me in a sort of Shirley Bassey mode. One of the people who had made a bid when I was signed was Johnny Franz from Polygram and he wanted to make me into a Shirley Bassey type of singer, but not a songwriter, just a singer. That is why if you notice the first album has songs written by everyone else, except one song, which is a little bit Jazz, influenced which is called "Truth." I insisted that song (of mine) was in there. I had to fight for the cover and I had to fight for that one song. I paid for that cover myself so they wouldn't use the other one.
The Devil Is Loose (the album) went gold in certain countries in Europe (including Italy). Epic gave me the gold album.
The album was popular in Europe and it was never released in America. They were never, never released in America, because I was considered difficult, because I wouldn't change my name. The people at CBS America had the audacity to tell me, you are not black and you are not white and Indians don't buy western music. They said we have done a focus study group and they (only) buy Indian songs. That is exactly what I was trying to change and now the second and third generation they definitely buy (other kinds of music). Artist wise the roster was more Country oriented with the exception of Earth, Wind & Fire and they were always puzzled why Earth, Wind & Fire was getting hits when they were not really pushing it. Then there was Michael Jackson of course."
Between 1973 and 2009 Asha Puthli would record nine albums and one EP. As we mentioned during the first part of this interview Asha Puthli is in the midst of recording her eleventh album.
You can read part one of this interview here.
Please visit Asha Puthli's website.
The second part of this interview was published March 21, 2015 by Joe Montague, is protected by copyright © All Rights Reserved.
This review is protected by copyright © and may not be reproduced in print or on the internet or through any other means without the written permission of Riveting Riffs Magazine, All Rights Reserved