Bruce Robison and Kelly Willis
When Riveting Riffs Magazine spoke to Austin, Texas singer-songwriter-musician Bruce Robison at the beginning of July (2014) he and his wife singer-songwriter Kelly Willis had just returned from a tour of the mid-west United States in support of their new duo album Our Year, which was released on May 27 th. It is the second album they have released together, the followup to Cheater's Game which hit the airwaves in 2013.
"We have been going to some of these cities for a long, long time and we have a real background with these cities. We don't travel all of the time, we just travel selectively and so we try and make it to good spots, to good clubs and with good people. We were definitely able to do that on the last couple of trips. It has been a great summer so far.
Honestly it has been a process (working out tour arrangements when you have four children) which encapsulates these two records. Maybe three years ago when we were just starting to think about working together, we decided the way that we needed to travel, mostly for finanical sake was just Kelly and me and just a standup base and a steel guitar (as the only other musicians). That was really out of necessity. Then this odd thing happened when we were playing those shows it took the music back so much and our vocals so much to the forefront that it brought the crowd way more into the show, because the band wasn't loud. The whole thing really set the tone and we were like man this is fun. When we were going out there we were, we can't afford to bring the drummer and the keys, but it was amazing. It brought the music and the songs back right to this harmonizing
Dan Navarro - Animated Songwriter

Life has come full circle for California singer-songwriter-musician and voice actor Dan Navarro. He is once again enjoying a solo career in music after two decades as part of the duo Lowen and Navarro, with the late Eric Lowen who passed away two years ago from ALS also known as Lou Gehrig's Disease. Songs that Dan Navarro has written and / or co-written have been recorded by artists such as, Pat Benatar, Jackson Browne, Keb' Mo', Dave Edmunds, Dionne Warwick, The Temptations and The Bangles. Navarro has also added a new dimension to his entertainment career in recent years, doing voice over work for animated feature films and animated television shows. The affable and very articulate Dan Navarro took time out from his busy schedule recently to sit down with Riveting Riffs Magazine to discuss his new, still to be released album, his voice acting career and to look back at his career in general.
Dan Navarro's new album is called Shed My Skin and he says it is really a continuation of changes that have been occurring in his life since his former music and business partner Eric Lowen was diagnosed with ALS in 2006, the same year that Navarro was going through a divorce and he says even some changes that began in 1998 when he was approaching middle age.
"Here I am now from 1998, about sixteen years later and I am still dealing with change. The changes were being on my own, deciding to continue being a musician instead of folding up the tent, deciding to make it about a process and not about the outcome. It is hard not to be cynical about the fate of my (new) record; I don't
Margie Balter Interview
Margie Balter is a pianist, a composer, an actress, a playwright and she is the piano teacher that some of Hollywood's biggest stars turn to, whether to learn piano for simple enjoyment or because their role in a film requires them to play a song or two. What should not be overlooked however, is how much of an inspiration Margie Balter is to so many, including this writer in the short time that he has been acquainted with her and how others look to her as a personal mentor. Margie Balter's current album Music From My Heart was released a few years ago, about the time when the music business seriously hit the wall and since it is a timeless album comprised of original treasures you should buy it now. Yes you!
Ms. Balter's foray into the entertainment world was, one might say almost predestined. A couple of members of her extended family were entertainers, including the actress Aline MacMahon who was nominated in 1944 for an Academy Award as Best Supporting Actress for her role in the film Dragon Seed.
Remembering Aline MacMahon, Margie Balter says, "She had this very big voice and this very large personality (Margie imitates her). There was something about her life and she had all of these pictures of herself, headshots and even as a little girl I was like, that is what I am doing. Right now kids don't really know what they want to do in their lives and that was not me. I don't know what drove me, but I was so driven as a child at a very, very young age I knew I was going to be
Karen Wyman Is Back!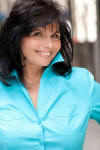 Karen Wyman, a teenage sensation appeared on almost every television show of note that featured singers in the 1960s and 1970s, including the Dean Martin Show when she made her television debut at age sixteen, the Ed Sullivan Show on several occasions and the Johnny Carson show when she received standing ovations, while still in her teens. In October of 2013 Karen Wyman began to make her way back to the stage and once again she is shining under the spotlight with vocals that are incredibly pretty, still powerful and due to a twenty-five year hiatus from her music career, so she could raise her two children, as a single parent, her voice does not show the same wear and tear as some other artists.
Karen Wyman, who grew up in the Bronx of New York City, had what she describes as "an ordinary life," the daughter of a father who was a TV repair man and her mother worked in a hospital. Her parents paid for her to take singing lessons and she says she had one brother and a lot of cousins, who she thought of as more like brothers and sisters to her. She describes it as a "very warm upbringing."
She recalls, "My mother and father never really sang, they just always had music in the house. My father loved music, so he was always playing music, Sinatra, Perry Como or show tunes or whatever. He really loved music. My brother loved music. My mother's father played piano by ear and my grandfather played the mandolin by ear. My great-grandmother supposedly had a good voice. There was music in the family. All my aunts and uncles would throw the dishes down and sing. (she laughs) My family (her ancestors) who were
Janey Street - Nashville Interview

Janey Street is one of those unbelievable music stories for all of the right reasons and for all the reasons that are difficult to fathom. She grew up in Queens, New York City listening to her parents' Billie Holiday and Muddy Waters records, had her first gigging band, Operation Blues, by the sixth grade and she signed her first record deal with Warner Bros. when she was only sixteen years old. A few years later she would sign a one million dollar deal with a record label, have a top twenty single, a hot music video and then was dropped by the label, because of philosphical differences among the label's brass that had nothing to do with Janey Street, other than the fact the disagreements were over which songs of hers to release. Welcome to the world of music!
During her career, Janey Street has lived in New York City, Hermosa Beach, California and Nashville, Tennessee, where she now resides and often travels conducting songwriting workshops for the Nashville Songwriters Asscociation. Her songs have appeared in feature films and she performs regularly as a Blues / R&B artist.
"I grew up in a small family, just an older brother, mom and dad. My father was a graphic designer and artist and my brother was a Jazz musician and graphic designer and artist. We had a very artistic upbringing and we were encouraged creatively. I was really lucky that way and I had a really great, great family.
"My brother started playing Greenwich Village when I was eleven or something. My band Operation Blues was already doing gigs on the weekend, by the sixth grade. I (also) had a duet with my brother and we played down in Greenwich Village. I started extremely young at this. My band
Jane Bach - Nashville Songwriter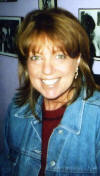 "I obviously was not raised on Country music, but in the late seventies, I guess it was during the urban cowboy days when Country music became a little bit more Popish in its orientation and I was listening to the radio and I thought I can do that. I had been writing songs since I was a child and I knew I could do that. One thing led to another and I went to a NSAI (Nashville Songwriters Association International) workshop in New York. I went to a few of those and then I decided that I needed to go down to Nashville to check it out. I went down for a NSAI weekend and the rest just kind of followed. I moved to Nashville in 1982 and I just started writing. I knew how to write, but I thought the best thing for me to do was to learn the craft. I needed to learn how to write commercially and I was very fortunate to meet some wonderful people. My dearest and oldest friend is Becky Hobbs. Becky and I began writing together and it just kind of worked from there.
I got a publishing deal very quickly within three months after moving here. Three months after that I got my first cut and it was by Tammy Wynette. It was a song called "After Dark," and it was just one of those where do I go from here moments? It was wonderful and it was great. It was a process and not only is the writing a process, but the building of a career is a process as well. It has been a wonderful journey and I have been very, very fortunate and the key to it is to do it constantly and keep doing it almost to the exclusion of everything else. It can be difficult at times. That's it. It is one hundred and fifty percent effort

Read More
Think Twice About Nina Storey

Los Angeles singer-songwriter, Nina Storey, who is originally from Boulder, Colorado, has a brand new and spectacular album called Think Twice and it is chock full of delicious R&B influenced songs that reflect what the redheaded singer refers to as Future Retro. There is a tasteful sensuality to her vocals and the beat and melody get the listener's hips moving, the head nodding and the feet dancing.
The title song "Think Twice," paints a playful picture of a wild child and comes with the warning "Think twice before you call my name," and "be careful what you wish for." Her vocals are backed by a kick drum, crash cymbals and the song is introduced by keys. One should not be surprised that the song was inspired by Storey's reading of the Chuck Palahniuk book Damned, a quirky 2011 novel about a thirteen year old girl, "Maddy" Spencer who wakes up in hell and after being given a tour of hell by some interesting characters, she goes about reforming and beautifying that domain. Nina Storey's vocals recall the prime days of Soul and R&B in cities like Memphis, Detroit and Philadelphia and on some of her songs she reminds this writer of the U.K.'s Corrine Bailey Rae.
Standing in stark contrast to songs like "Think Twice," and the danceable "Gimmie Some," is the tender, romantically longing "This Naked Woman."
"That song was probably around the longest. I think I wrote it in 2005 or 2006 and it had never been released, but it has a huge cult following. I thought it needs to be on this record. It

Read More
Kelley Mickwee Debuts Solo Album

Kelley Mickwee's solo debut album You Used To Live Here, may only have seven songs, but all of them are gems, as the singer-songwriter-musician, who until now was better known as one of the Americana trio The Trishas a Texas based all female band, leans to R&B and Soul influenced tunes, while retaining an Americana feel on this album.
When late in 2013 The Trishas decided to take a break from recording and performing without any end date in sight to reunite, Mickwee confessed to panic setting in and, "I realized I was basically going to be out of a job, so I needed to start getting self sufficient!" To say that she has done a good job of proving that she can stand on her own would be a big understatement, as You Used To Live Here showcases her fabulous vocals, excellent phrasing, solid songwriting with the ability to paint a lyrical videoscape against the canvas of some great melodies, rhythms and beats and she surrounded herself with some good musicians.
The centerpiece of Kelley Mickwee's new album You Used To Live Here is the sixth of seven tracks, the sultry "Hotel Jackson," co-written with Jonny Burke. The retro sounding song has lyrics that are steamy to say the least, as the singer sets her sights on someone, "You talk with lips, I wanna' kiss / You think it's okay I'm saying all this /You look like something I wanna' eat / You look like something that puts off some heat / I'm gonna' treat you like you never seen / Come by later, you'll see what I mean…" The song is introduced by Mickwee's accoustic guitar that serves as her main accompaniment, as this story